Artichoke 100 x 5ml - MCCM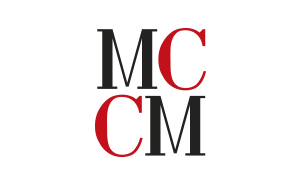 Description
- Artichoke 20x5ml MCCM is a product that uses a natural ingredient that has been known for centuries: the artichoke. The extract of this vegetable has been processed to give a formula with exceptional virtues.
- This product allows you to reshape your figure and eliminate cellulite and other fatty deposits in the body.
- Artichoke is also a powerful detoxifier. It rids the body of the bad elements that lead to the accumulation of lipids. Similarly, it also reduces oxidative stress.
- This product works to fight inflammation in certain parts of the body.
Property
Artichoke is an excellent treatment for cellulite.
The product is a very effective lymphatic activator.
It allows to limit the water retention which contributes to the ugliness of the silhouette.
The effects of the artichoke extract on the metabolization of lipids are widely known. They stimulate the body to facilitate the dissolution of the fat thus avoiding that it does not concentrate in certain zones.
Artichoke extract also helps to better synthesize cholesterol and cleanses the liver of its toxins.
As a diuretic, this element also has an impact on the kidneys.
Results
Thanks to Artichoke, the body metabolizes lipids more easily. Thus, the fat cells that cause cellulite and other fatty deposits in the body are eliminated. This product also strengthens the body to resist oxidative stress. Finally, it helps to reduce water retention that causes swelling in certain parts of the body.
Cypress Zone
MCCM's Artichoke works on areas of the body with cellulite. It also targets other areas of the body where fatty deposits are concentrated.
Application Protocol
Artichoke is a product that can be used in addition to various aesthetic or mesotherapy treatments. For this, the artichoke extract solution must be mixed with gel.
During the treatment, the Artichoke must be mixed with a cream. This will allow the product to penetrate the skin more easily.
To effectively apply the mixture, a circular massage should be performed on the area to be treated.
To fully benefit from the effects of the product, it is advisable to use the services of a professional to carry out the treatment.
Reviews about this product

Show attestation
My mother felt in love with this
Customers who bought this product also bought: