VITAMINS B-complex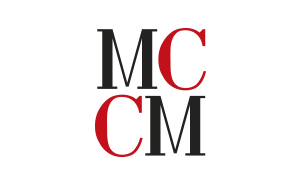 20 ampoules of 5ml
Description
The B - Complex MCCM 20x5ml is a vitamin complex. It is a powerful revitalizer based on vitamins B1, B3, B6, B9 and B12. This specific cocktail gives a very effective anti-aging and lifting product.
Designed for all skin types, B - Complex MCCM is also an effective treatment for skin diseases. It relieves certain conditions such as psoriasis or melasma. This product can also be used in conjunction with various aesthetic treatments.
Composition
Vitamin B3 (Niacin)
Vitamin B6 (Pyridoxine)
Vitamin B9 (Folic acid)
Vitamin B12 Main functions
Properties
The formula of B - Complex 20x5ml has been designed to be a natural booster. The variety of vitamins contained in the product repairs the epidermis in depth. Its stimulating action increases the regeneration of skin cells. It thus facilitates healing and erases all imperfections.
B vitamins improve cellular energy metabolism in DNA repair: helps the body to convert food into fuel (Glycose), which is then converted into energy (Vitamin B3)
Works for acne by regulating hormone levels and reducing sebaceous gland activity (Vitamin B6) Essential for cell growth and reproduction (Vitamin B9)
Aids in the formation of red blood cells and maintains the central nervous system; assists in the formation of cells that ensure longevity, primarily to maintain the integrity of the nervous system and for the synthesis of molecules undergoing fatty acid biosynthesis and energy production (Vitamin B12)
The B - Complex MCCM is also a product against skin aging. Its revitalizing and lifting formula reduces the formation of wrinkles. The cocktail of vitamins is also a powerful antioxidant protecting the skin from various aggressions. It also effectively relieves the epidermis from various ailments that can affect it.
Indications
Oily and acne-prone skin

Effects Revitalizes hair and skin

Reduces the appearance of oily and acne-prone skin and prevents skin aging instructions
Results
B-Complex makes it easy to revitalize damaged skin. Its vitamin formula allows for the rapid creation of new cells to regenerate the skin. Its lifting effect also erases wrinkles and imperfections to give a young and healthy skin. The effects of the vitamin cocktail also reduce pigmentation problems and other skin conditions.
Protocol
The product can be used in addition to mesotherapy or other aesthetic procedures. For this, it should be mixed with a gel for local application.

When using it, the product should be combined with a cream before application. A circular massage will allow the vitamin complex to penetrate the skin.

You can also use a meso roller to make the active ingredients penetrate

It is advisable to call on the services of a qualified professional to fully benefit from the advantages of this treatment.
Customers who bought this product also bought: