Hyaluronidase 1500 IU- BCN 5x5ml - MCCM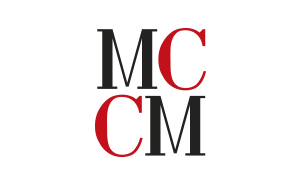 Description
- Hyaluronidase 1500 IU BCN is a product containing hyaluronidase. This protein enzyme is a solution of choice for cellulite problems. Its specific formula has been adapted to attack the fibrosis that causes the accumulation of fat in the body.
- Highly effective, hyaluronidase 1500 IU acts on the molecules that allow the accumulation of fat in certain parts of the body. A few applications are enough to erase the traces of cellulite. This product also brings the skin back to its original state for a more aesthetic result.
Property
Hyaluronidase 1500 IU has been designed to fight fibrous cellulite.
The hyaluronidase in the product is an active ingredient that targets dysfunctional collagen fibres. These fibers concentrate fat on the face or other parts of the body and create unsightly purple inflammation.
The main specificity of hyaluronidase 1500 IU is to stop the accumulation of fat in the body.
The product also has other virtues.
It solves the problems caused by fibrosis while allowing the fat to be distributed efficiently in the body instead of accumulating in a specific area.
Results
The use of Hyaluronidase 1500 IU eliminates fatty deposits and restores a smooth appearance to the skin.
It also facilitates the transformation of fat into energy for the body's needs.
This product also helps eliminate water retention in the body and promotes the assimilation of various active substances by the skin
Blind area
The face
Various parts of the body
Composition
Hyaluronidase
EDTA
Manitol
Sodium phosphate
Application protocol
The application of Hyaluronidase 1500 IU must be done by a professional. He or she has the necessary skills and equipment for this task. He will also be able to provide appropriate advice in case of allergy to certain components of the product.
Each vial should be poured into 2 ml of sterile or de-ionized water until the product is dissolved. The mixture should then be applied to the areas to be treated by light massage. It should then be left to dry.
Customers who bought this product also bought: