AEC 20 x 5ml - MCCM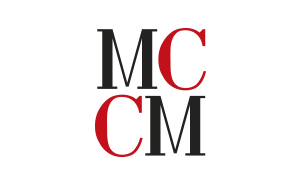 Description
Thanks to its active ingredients based on vitamin A, Viatmin E and vitamin C, AEC ampoules prevent flaccidity and skin ageing, promoting skin renewal and protecting it from external aggressions.
Vitamin A:
Better known as beta-carotene, vitamin A works miracles in protecting the skin by promoting its pigmentation through the activation of melanin. It therefore helps to give a "healthy glow" by matifying the complexion
Vitamin A also contributes to the hydration of the epidermis. To a lesser extent, it also participates in bone growth and in hormonal and immune development
Vitamin A has a beneficial effect on the skin by facilitating healing, particularly due to acne, wrinkles and by reducing wrinkles
It is a major antioxidant agent, by blocking the development of free radicals, vitamin A fights against the aging of the body
Vitamin E:
The main virtue of vitamin E is its antioxidant action which allows it to fight against oxidative stress and counter the deleterious effects of free radicals. It thus acts in synergy with other recognized antioxidants such as vitamin C, the intake of antioxidant vitamin E is directly related to the consumption of polyunsaturated fats.
Vitamin C:
Also known as L-ascorbic acid, vitamin C is a reference in the large family of antioxidants. Naturally present in the skin, it actively fights against oxidative stress and the free radicals it causes. By reducing the production of melanin, vitamin C helps to prevent certain signs of ageing on the face (wrinkles, fine lines, dark circles, spots) and limits the appearance of wrinkles. But that's not all! Vitamin C also has a firming effect on the skin which it would be a shame to do without. A complete anti-ageing action guaranteed.
Does your complexion lack radiance and look grey? All you have to do is adopt cosmetics based on vitamin C. Vitamin C gives your skin a real boost of freshness. It is even considered as the key ingredient for a radiant complexion. It makes the complexion more luminous, especially for smokers dulled by tobacco, and significantly smoothes the skin texture. In short, you will have understood, vitamin C is the best ingredient for a healthy glow. Thanks to it, goodbye to half-mast faces!
Thanks to its protective role on the cells, vitamin C helps protect the skin from the sun, even if it does not replace a real sun protection with SPF in case of exposure. In fact, it regulates the activity of melanocytes (the cells in the epidermis that synthesise melanin) which are responsible for skin pigmentation. In other words, the vitamin C contained in certain skin care products can prevent the appearance of brown spots
Results
Radiant skin
Reduced wrinkles
A healthy glow
Protected skin
A rejuvenated face
Application protocol
Apply the contents of the ampoule to the area to be treated by means of a massage with circulatory movements or incorporate the ampoule into a cream base to improve its application.
Apply the contents of the ampoule in a gel prepared for use in "needle-free mesotherapy" or "virtual mesotherapy" or to enhance the results obtained with electrotherapy techniques such as ultrasound, ionization, diatherapy or other types of medical devices used in beauty treatments.
Reviews about this product

Show attestation
Customers who bought this product also bought: