Deoxycholic 10% 5x10ml - MCCM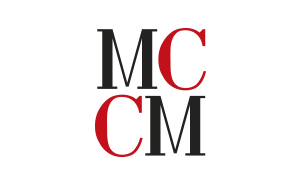 Description
- Sodium deoxycholate is used in the emulsification of fats to allow their natural absorption by the body.
- Deoxycholic 10% is an innovative active ingredient, recommended for localized fat treatments, especially on the thighs, buttocks, abdomen and double chin.
- This product acts by provoking the degradation of fat cells: in the human body, deoxycholic acid helps to burn them: this bile acid makes the fat cells unstable, which causes their destruction, after which they are filtered by the kidneys.
- The most common use of DEOXYCHOLIC 10% is to reduce the double chin that often appears with aging or in overweight people.
- The results of the DEOXYCHOLIC 10% treatment are permanent if you maintain a constant weight: once the released fat has been processed by your body's lymphatic system, it will not reabsorb.
- However, the results will only last if you maintain a proper lifestyle.
- If you regain weight, it is likely that the reabsorbed fat pockets will reappear.
Targeted areas
Thighs, buttocks, abdomen and double chin
Cellulite
Localized fat
Composition
Deoxycholic acid
Water, benzyl alcohol, sodium chloride.
Deoxycholic acid is used with an injectable liquid anesthetic
5 vials of 10 ml
Application Protocol
- This product should be administered into the adipose tissue generally using multi-functional and micro-papular injection techniques.
- After the injections, some side effects may occur, such as swelling, redness or burning. These effects are temporary, as a rule, an anti-ecchymosis cream will be prescribed.
Use a 2.5 ml or 5 ml syringe
Cannulas with lengths of 70 mm to 100 mm
Deoxycolic 10% can be combined with Alydia alternately,
4 to 8 sessions are necessary depending on the case of each of your clients consulted
Customers who bought this product also bought:
Product added to wishlist
Cookie Settings