CLH Lipase 10x5ml - MCCM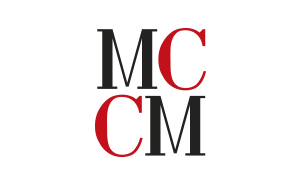 Description
- The CLH Lipase MCCM 5x10ml is a product of biotechnology. It is composed of 3 specific enzymes: collagenase, lipase and hyaluronidase (CLH). These 3 molecules have direct effects on the fat accumulated in the body.
- When they come into contact with the body, these enzymes target the fatty deposits and proceed to dissolve them. Various reactions lead to their elimination and assimilation by the body. The CLH Lipase thus allows an effective weight loss.
Properties
Each enzyme in HLC Lipase has specific properties. Collagenosis acts on the body's collagen. It stimulates its metabolism to eliminate the fatty deposits that cause cellulite.
Lipase is an enzyme that affects triglycerides. It transforms the fat in the body into smaller molecules in order to facilitate their absorption by the body.
Hyaluronidase prevents the accumulation of fluid in the body. It depolymerizes the hyaluronic acid around the cells of the connective tissue. This action facilitates the distribution of fat throughout the body.
Results
The effects of MCCM HLC Lipase are multiple. The combined action of the different enzymes helps to lose weight and significantly reduce the size of many parts of the body. By eliminating fat cells, the product relaxes the epidermis for a toned and smoother result. It also combats flaccidity and firms the buttocks. Its action on hyaluronic acid is beneficial, as it prevents water retention and related swelling. The formula with various enzymes acts in depth for a more lasting effect.
Cyble zone
CLH Lipase can be used on many parts of the body
Application protocol
Lipase HLC should be applied by a professional. He or she has the necessary knowledge to evaluate the effect of the product and the number of sessions required for its benefits to be fully noticeable.
The product is applied to the eyelids, face or body. After a few sessions, it reduces fatty deposits while erasing facial wrinkles and toning the epidermis.
Reviews about this product

Show attestation
Strabiliato dal loro utilizzo. Funzionano davvero tanto. All inizio ero molto ma molto scettico , ma mi sono dovuto ricredere (Translated review)
Customers who bought this product also bought: