Hyaluronic Peptide Repair - MCCM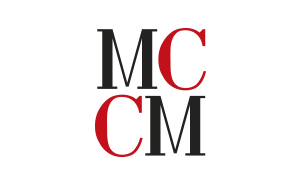 Description
- The combination of hyaluronic acid with an amino-peptide complex creates a recovery serum to deeply hydrate and lock in moisture, improve skin elasticity and reduce static and dynamic wrinkles. Its soothing properties also help reduce under-eye puffiness due to water retention.
- Main ingredients: Acetyl Tetrapeptide-5, Sodium Hyaluronate.
- Recommended for wrinkles and dark circles.
- Frequency: Apply daily.
- Maintenance: 1 session every 4-6 months
Properties & Results
A combination of hyaluronic acid and an amino-peptide complex for a younger looking skin, regenerating and reducing the appearance of expression lines, adding a brightening effect, reducing the appearance of dark circles.
Application Protocol
1. Apply Hyaluronic Peptide Repair after cleansing the skin.
2. Place a few drops and gently pump around the eyes, then glide on in circular motions until fully absorbed.
3. Apply in the morning and evening.
MCCM
More and more women are turning to natural solutions based on plant extracts to improve their beauty and well-being. For these women who avoid chemical and carcinogenic beauty drugs, mesotherapy by microneedling technique is a good alternative. It is based on the use of products derived from vegetable and vitamin formulas. At Hyaluronic Filler Marketwe fully understand your concerns and needs. That is why, to ensure that only natural, non-harmful products penetrate your skin during your mesotherapy, we offer quality products and facials from the MCCM line.
MCCM is a brand of innovative and effective skin care products to give you healthier, more beautiful and younger looking skin. In fact, the MCCM products we offer are all formulated with premium quality ingredients in accordance with industry standards. From cleansing milk to specific solutions, each MCCM formula is of professional quality and amazing performance.
Customers who bought this product also bought: