Circle Contour - MCCM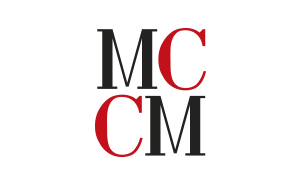 Description
- A repairing cream that helps reduce dark circles and eye bags. Thanks to its active ingredients, it illuminates the skin and makes the eye contour more luminous
- The Tube Circle Contour fights against skin aging and helps the eye contour become firmer.
- Main ingredients: Acetyl Hexapeptide 8, Dimethylaminoethanol tartrate, Tocopherol, Sodium Pyruvate Panthenol.
- Recommended for the eye contour.
Properties & Results
Circle Contour prevents skin aging and helps the eye contour area to become more refined.
Application protocol
1. Cleanse the skin with MCCM Cleansing Milk and tone it with MCCM Face Toner.
2. Apply to the eye area until fully absorbed.
MCCM
More and more women are turning to natural solutions based on plant extracts to enhance their beauty and well-being. For these women who avoid chemical and carcinogenic beauty drugs, mesotherapy by microneedling technique is a good alternative. It is based on the use of products derived from vegetable and vitamin formulas. At Hyaluronic Filler Marketwe fully understand your concerns and needs. That's why, to ensure that only natural, non-harmful products penetrate your skin during your mesotherapy, we offer quality products and facials from the MCCM line.
MCCM is a brand of innovative and effective skin care products to give you healthier, more beautiful and younger looking skin. In fact, the MCCM products we offer are all formulated with premium quality ingredients in accordance with industry standards. From cleansing milk to specific solutions, each MCCM formula is of professional quality and amazing performance.
Customers who bought this product also bought: