PDRN + HYALURONIC ACID 1% 5x5ml - MCCM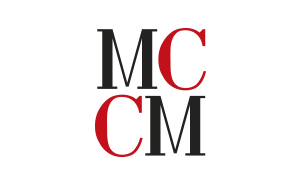 Description
- The active ingredients of PDRN and HYALURONIC ACID 2% with regenerative properties increase skin hydration and are recommended for wrinkles, expression lines and age spots.
- Medium/deep wrinkles on the face, neck, décolleté and hands. Excellent solution also for acne scars and deeper scars.
- Frequency: 1 session every 2 weeks (recommended 6 - 4 sessions)
- Maintenance: 1 session every 3-4 months
Results
Revitalizes the skin and increases volume etc. For superior rejuvenation and stronger healing.
Application protocol
1. Cleanse skin with Cleansing Milk and Facial Tonic to remove makeup and impurities.
2. Apply Salicylic Stripper with a cotton pad to remove dead skin cells and prepare the skin for the application of PDRN + HA 2%.
3. Use the dermal pen, meso injector or syringe to apply PDRN and 2% hyaluronic acid to the entire face or to a specific area to treat skin imperfections, scars, expression lines or any other problem that PDRN and 2% hyaluronic acid can help improve.
4. Apply half a vial of Dexpanthenol directly to the skin with very gentle movements. This helps the skin recover from the application of the needles and also moisturizes it.
5. Use the btx hydrogel mask as the most appropriate mask for this treatment. On top of the mask, apply the other half of the dexpanthenol ampoule with a gentle massage.
6. Apply XR Cellular Performance around the eyes and a small amount of XR Cellular Magic to the rest of the face and neck.
7. Apply WA Arbutin cream to face and neck.
MCCM
More and more women are turning to natural solutions based on plant extracts to enhance their beauty and well-being. For those women avoiding chemical and carcinogenic beauty drugs, mesotherapy using microneedling technique is a good alternative. It is based on the use of products derived from vegetable and vitamin formulas. At Hyaluronic Filler Marketwe fully understand your concerns and needs. That is why, to ensure that only natural, non-harmful products penetrate your skin during your mesotherapy, we offer quality products and facials from the MCCM line.
MCCM is a brand of innovative and effective skin care products to give you healthier, more beautiful and younger looking skin. In fact, the MCCM products we offer are all formulated with premium quality ingredients in accordance with industry standards. From cleansing milk to specific solutions, each MCCM formula is of professional quality and amazing performance.
Customers who bought this product also bought: