PDRN 5x1500 IU - MCCM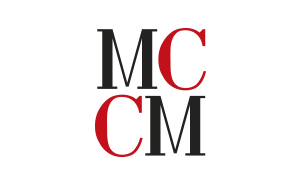 Description
- Extracted from salmon DNA, PDRN regenerates and restores skin structure by stimulating collagen synthesis and improving skin elasticity, hydration and texture.
- PDRN also stimulates wound healing by enhancing angiogenesis and increasing the growth rate of broblasts.
- Recommended: mature or damaged skin; helps in the treatment of skin imperfections.
- Frequency: 1 session every 2 weeks (recommended 6 - 4 sessions)
- Maintenance: 1 session every 3-4 months
Ownership & Results
With an antimicrobial effect and healing action, PDRN improves microcirculation, texture and elasticity of the skin. It is effective in the treatment of ulcers, burns, scars and any type of healing process.
Application Protocol
Cleanse the skin with Cleansing Milk and Facial Tonic to remove makeup and impurities.
Apply the Salicylic Remover with a cotton ball to remove all dead cells and prepare the skin for the application of the PDRN.
Dilute the PDRN with 10cc of Serum Solution. Use 5ml per session.
Use the dermal pen, meso injector or syringe to apply PDRN to the whole face or to a specific area to treat skin blemishes, scars, expression lines or any other problem that PDRN can help improve.
Apply half an ampoule of Dexpanthenol directly to the skin with very gentle movements. This will help the skin recover from the needle application and will also moisturize it.
Use Argireline Tissue Mask as the most suitable mask for this treatment. On top of the mask, apply the other half of the Dexpanthenol vial, massaging gently.
Apply XR Cellular Performance to the eye area and a small amount of XR Cellular Magic to the rest of the face and neck.
Apply Argireline cream all over the face until fully absorbed. Finish the treatment with +50 sunscreen.
Customers who bought this product also bought:
Product added to compare.
Cookie Settings