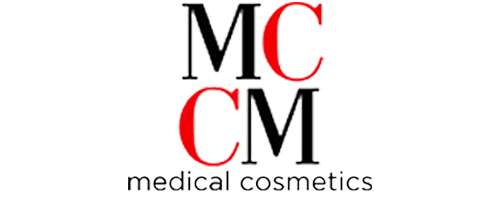 ANTIAGING COCKTAIL 5x10ml - MCCM
Box of 10 Ampoules of 5 ml
Regenerating solution for rejuvenation, prevention of aging and restoration of damaged skin due to certain pathologies. MCCM Anti Aging is a perfect revitalizing cocktail to reduce the effects of the passing years.
ANTIAGING COCKTAIL 5x10ml - MCCM
Description
MCCM's Anti Aging is the perfect revitalizing cocktail to reduce the effects of the passing years. This versatile product acts directly on the epidermis by erasing the visible or invisible traces of aging. Its toning and moisturizing effects give the skin a second youth.
This anti-aging cocktail owes its fame to its studied composition. A mixture of hyaluronic acid, Centella Asiatica, DMAE and other specific products ensures the regenerative virtues of this product
Properties
To ensure skin rejuvenation, MCCM Anti Aging combines a number of products known for their anti-aging properties. MCCM's Anti Aging is a combination of a number of products known for their anti-ageing properties to rejuvenate the skin.
Panthenol, one of its components, is perfect for the treatment of all skin types. It boosts the cell regeneration of the epidermis while reducing skin problems.
DMAE is a very effective anti-aging ingredient. Widely used in mesotherapy, this element reduces epidermal aging while rejuvenating the skin. From the first use of Anti Aging, the effects of DMAE are immediately noticeable.
Centella Asiatica has an effect on the body's collagen. With age, this element decreases in the skin, causing it to sag and wrinkles to form. Centella Asiatica acts to restore tone and elasticity to the epidermis for visible rejuvenation
Results
With its special anti-ageing formula, Anti Aging MCCM ensures the rejuvenation of the skin. In a few applications, the product penetrates the epidermis and stimulates collagen. It therefore restores the skin's tone and elasticity. The result is smooth, revitalized and healthy-looking skin.
Targeted areas
Anti Aging is a product that can be used on different parts of the body.
Composition
Dexpanthenol 12
DMAE 1.1
Organic silicon 0.1%
Centella Asiatica 3.5
Hyaluronic Acid 3.5
Trace elements
Protocol
Anti Aging is to be mixed with a gel or a cream. It can be used for different mesotherapy or electrotherapy treatments.
The intervention of an authorized professional is necessary for the application of this product.
The Anti Aging penetrates the skin with a gentle circular massage on the part of the body to be treated.
Customers who bought this product also bought: