Vitamin C 20% 20x2ml - MCCM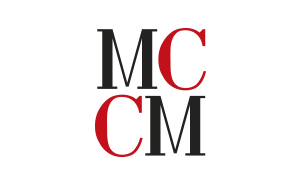 Description
- Vitamin C is a powerful antioxidant and lightener, frequently used in aesthetic medicine. It is essential to treat the signs of aging and to fight against hyperpigmentation.
- Vitamin C MCCM reduces wrinkles by activating collagen production. It also treats pigment damage and oxidative stress damage caused by UV rays.
- The box contains 20 x 5ml ampoules.
Property
Vitamin C stimulates the collagen synthesis (responsible for the skin firmness and elasticity). Its active ingredient also decreases the production of melanin, which are responsible for brown spots, linked to ageing, smoking, UV rays or pollution. Vitamin C helps repair tissues and is one of the most powerful antioxidants. Its action neutralizes free radicals, which cause cutaneous oxidative stress and premature aging of the skin.
Results
By promoting the production of collagen, Vitamin C MCCM helps to firm and brighten the skin.
It protects the skin while improving its appearance.
The skin is visibly radiant and rejuvenated.
Cypressed area
Wrinkles
Pigmentary lesions
Uneven skin tone
Pigmentation spots
Reinforcement of the skin
Application protocol
The ampoules are applied alone using circular movements.
They can also be used in mesotherapy by mixing it with a suitable gel. The use of this product with a Dermaroller is also possible available here Dermaroller 3 in 1 reusable
Depending on the practitioner's advice, it can be used at the same time as other vitamins, peptides or hyaluronic acid.
Customers who bought this product also bought: