ME LINE 02 SPOTS
ME-LINE 02 SPOTS is a face and body serum. Acid-based whitening serum, depigmenting solution for sun lentigos. Contributes to the elimination of dermal melanin pigment. Reinforces the treatment of lentigos and hyperkeratosis.
100% secure payments
ME LINE 02 SPOTS - INNOAESTHETICS
Description
MeLine range
MELINE is the first and only product line specialized in all types of hyperpigmentation, whether the body is directly or indirectly affected by pigment disorders.
It is suitable for any type of pigment or body part. To achieve the desired result as a dermatological specialist, the products and treatments require experience and special knowledge.
ME LINE 02 SPOTS
ME-LINE 02 SPOTS Serum is ideally suited for spontaneous application on the skin of the face and body against pigment spots and sun lentigines.
ME-LINE 02 SPOTS Serum is a real "eraser" for pigment spots and freckles as it normalizes the melanin content of the skin, exfoliates pigment spots, prevents new pigmentation and lentigo disorders and activates retinal cell renewal.
Features
The powerful activity of its ingredients is able to control melanin synthesis and pigment deposits and regulate the harmful action of reactive oxygen species and nitrogen radicals that participate in the genesis and permanence of pigment lesions.
ME-LINE 02 SPOTS contributes to the elimination of melanic dermal pigment. It reinforces the treatment of solar lentigines and hyperkeratosis. Depigmenting solution for solar lentigines. Balances the release of melanin. Acts on cell renewal. Acid-based whitening serum.
Composition
Phytic Acid 10
Tranexamic Acid 3
Melanostatine-5 1% (in the form of a powder)
Phenylethyl Resorcinol 10% of the total
Retinal 0.1
Properties
The combination of the different active ingredients allows a strong inhibition of tyrosinase, a basic enzyme in the melanin formation process.
- Phytic acid allows the chelation of iron and copper on the active site of the enzyme
- Tranexamic acid inhibits plasminogen and deactivates tyrosinase. Its properties are non-inflammatory.
- Melanostatin prevents binding to its melanotrophin receptor and inhibits the nRNA messenger
- Phenylethyl Resorcinol blocks the oxidative processes of tyrosinase, inhibiting the expression of messenger RNA
- Retinol induces epidermal cell transfer. Inhibits the transcription of tyrosinase and blocks the transfer of melanosomes to keratinocytes.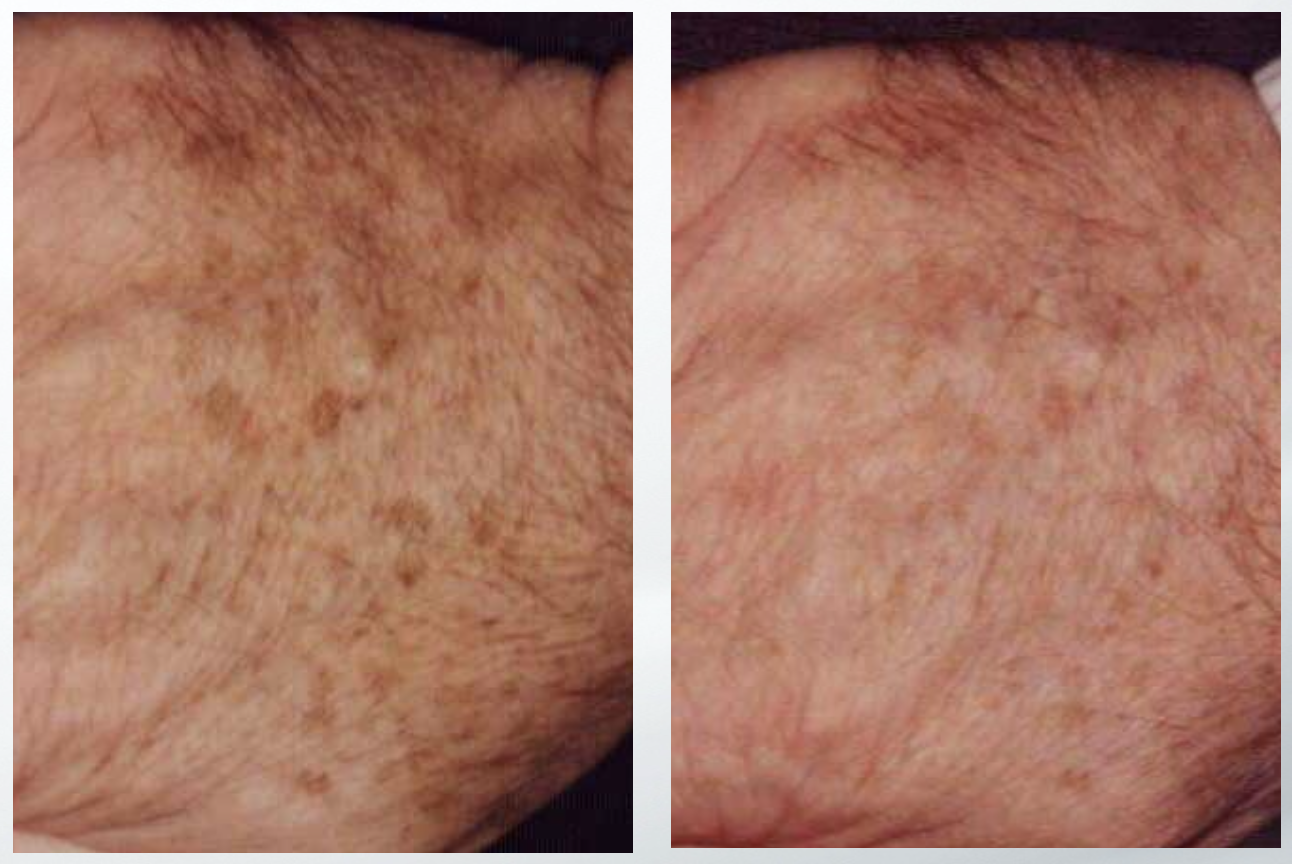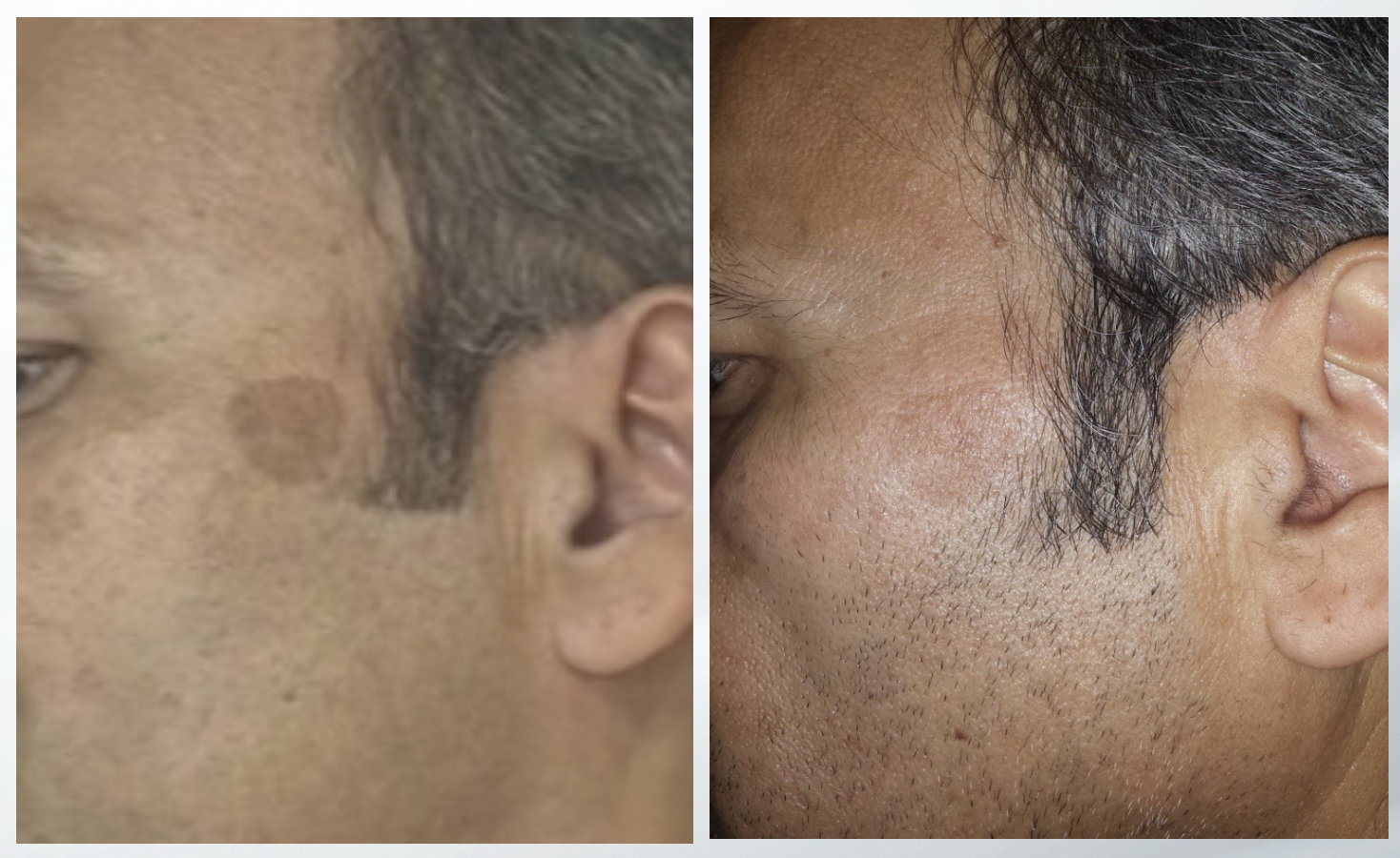 Application protocol
Apply a small amount of whey with acids from pigment spots on problem areas of the face and body for at least 30 days before full use of the medicinal preparation. 2 times daily, morning and evening, for a minimum of 60 days.
The product must be used for at least 60 days, but the total time will be determined by the professional. Apply a small amount twice daily, morning and evening, to the affected area for a minimum of 60 days.
TREATMENT PROTOCOL WITH ME LINE 01 SPOTS
1. Peeling in the office
- Clean and degrease the skin
- Apply an even layer of ME LINE 01 SPOTS STEP 1 to the entire face
- Apply a 2nd layer of ME LINE 01 SPOTS STEP 2 and cover with a strip for occlusion
-Clean and remove the cream with a mild cleanser
2. Home care
From day 2 on, apply ME LINE 02 SPOTS three to four times a day.
Treatment protocol: A first session is performed, later and if necessary, after 45 days, you can perform a second session to achieve the desired results.
Customers who bought this product also bought: