HYAcorp Lips 1ml - BIOSCIENCE
Description
- Hyacorp Lips 1ml increases lip volume and corrects peri-oral wrinkles and fine lines for a sublimated mouth.
- The HYAcorp range has the latest patented Thixotropic technology designed by the Bio-Science laboratory.
- Each box contains :
30G needle

1ml pre-filled syringe
Results
After treatment, patients notice
An increase in lip volume
An improvement in the definition of the lips
A sublimated mouth by the attenuation of peri-oral wrinkles
How long do the effects last?
In general, the results can last from 6-9 months. The duration depends on the individual's lifestyle, age and skin type.

This product is marked with the CE mark attesting to its origin within the European Union.
Targeted areas
More precisely, this gel is injected in the following areas
Contour of the lips
Lips (To gain volume or rehydrate against the symptoms of red lips)
Peri-oral lines
Philtral ridges (to enhance the Cupid's bow)
Composition
Non-cross-linked hyaluronic acid: 2.0 mg
Cross-linked hyaluronic acid: 16.0 mg
Sodium chloride: 6.9 mg
Application protocol
To maintain the effects of the product it is recommended to repeat the injection every 6-9 months. This product is injected into the mid to deep dermis.
This product is used with a needle or a cannula (according to retrotractive techniques, microbulus) in the medium to deep dermis or with a Hyaluron Pen (accessories available on our shop, the needle is included in the box).
It is a medical device that must be administered only by a professional authorized in the injection of filling product based on hyaluronic acid.
Contraindications
Hypersensitivity to any of the components present in the product.
Pregnancy or breastfeeding
Minors
Do not inject in areas with infectious or inflammatory skin problems.
Avoid areas already treated with a permanent filler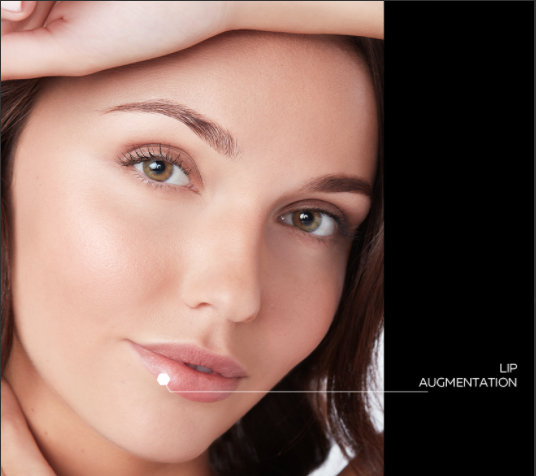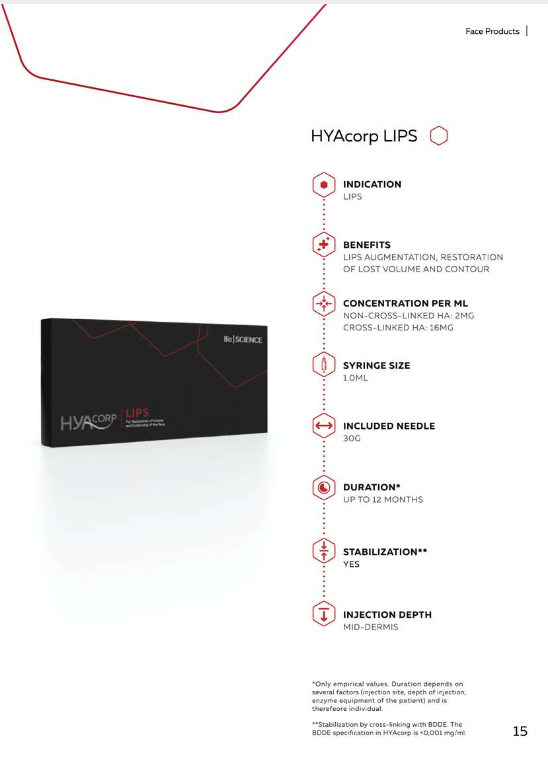 Customers who bought this product also bought: