CELLULITE COCKTAIL - MCCM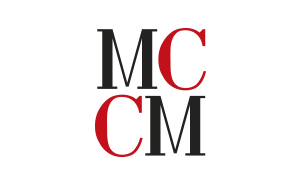 10x5ml
Description
MCCM Cellulite Cocktail 10x5ml is a cocktail of active ingredients designed to eliminate fatty deposits in the body. Its particular formula targets fat concentrated in certain parts of the body as well as cellulite.
This product created by the MCCM brand is perfect for weight loss. Its effects participate in the remodeling of the body. It reduces the volume of the figure and shapes the body.
MCCM Cellulite Coktail is also a powerful asset for the removal of orange peel skin.MCCM Cellulite meso cocktail is an effective solution for reducing stubborn fat and cellulite. The rich combination of L-Carnitine, Caffeine, Organic Silicon and Asian Centella has lipolytic and cellulite reducing properties, providing firmness, elasticity and softness to the skin.
Properties
The Cellulite cocktail is a slimming product with many virtues. The various active ingredients in it target the fat in the body. They activate the lipolytic functions allowing the elimination of fatty materials in certain parts of the body. Thus, it is a very effective treatment against cellulite.
MCCM's Cellulite cocktail is also a powerful antioxidant. It eliminates toxins in the body thus promoting weight loss and body contouring.
Finally, the formula of this product maintains the skin. It stimulates the production of collagen, thus toning and ensuring the elasticity of the skin.
Composition
L-carnitine
Caffeine
Centella Asiatica
Organic silicon.
Results
With the Cellulite cocktail, it is easy to eliminate fatty deposits that are concentrated in certain parts of the body. It stimulates the body to be more efficient in eliminating fat and cellulite. Its cocktail of active ingredients also helps to firm the flesh while keeping it smooth and soft.
Reduces cellulite
Reduces stubborn fat
Increases elasticity
Smoothes the skin's appearance
Firms the site
Protocol
Apply MCCM Cellulite Cocktail to the area to be treated with a circular massage or add it to a cream or mask. Add the product to a gel intended for use in transdermal mesotherapy or any other type of electrotherapy treatment such as ultrasound, ionization or other types of medical devices used in aesthetic treatments.
This product is designed for professional use only.
The MCCM cellulite meso cocktail can be applied with :
Transdermal Mesotherapy

Dermapen

Dermaroler (micro-needling device)
In electrotherapy treatments such as ultrasound, ionization or other types of medical devices used in aesthetic treatments.
Reviews about this product

Show attestation
Meets expectations, good product, reduces orange-peel skin (Translated review)
Customers who bought this product also bought: