T35P 5x10ml - MCCM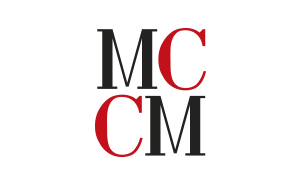 Description
- MCCM T35P is a non-invasive facial peel with trichloroacetic acid or TCA. This non-toxic chemical component penetrates easily into the dermis without damaging the surface layer of the skin. It has anti-aging effects and stimulates cell regeneration.
- This innovative peel is used to correct the signs of aging and to treat mature skin. This anti-wrinkle treatment also acts on melasma, scars and stretch marks. It visibly reduces wrinkles in the expression areas of the face from the first use.
- The active ingredients of MCCM T35P are trichloroacetic acid and hydrogen peroxide. TCA helps activate the dermis, while hydrogen peroxide counteracts the abrasive action of trichloroacetic acid. This product also contains kojic acid, known for its lightening effect, and alpha-arbutin, used for its inhibiting effect on tyrosinase.
Property
The product penetrates the dermis to activate the regeneration process. The combination of TCA and hydrogen peroxide stimulates the fibroblasts while preventing irritation. MCCM T35P is compatible with all skin types and can be applied at any time of the year. In summer, avoid exposure to the sun for at least 48 hours after the treatment and use a 50+ SPF sun cream.
Results
MCCM T35P is mainly used to fight against the signs of aging, but it is also effective on dark spots, scars and stretch marks. It promotes skin renewal: the skin is brighter and its appearance is improved.
Blind area
Face
Neck
Melasma
Expression lines
Stretch marks
Scars
Application protocol
MCCM T35P has been designed for local use. Its application requires a special massage and can only be done by a professional. This product does not cause peeling. Thus, its use does not require a period of social eviction.
Customers who bought this product also bought: