Five ways to prepare your skin before summer
How to have a beautiful skin in summer? Our advice to have a beautiful skin naturally in summer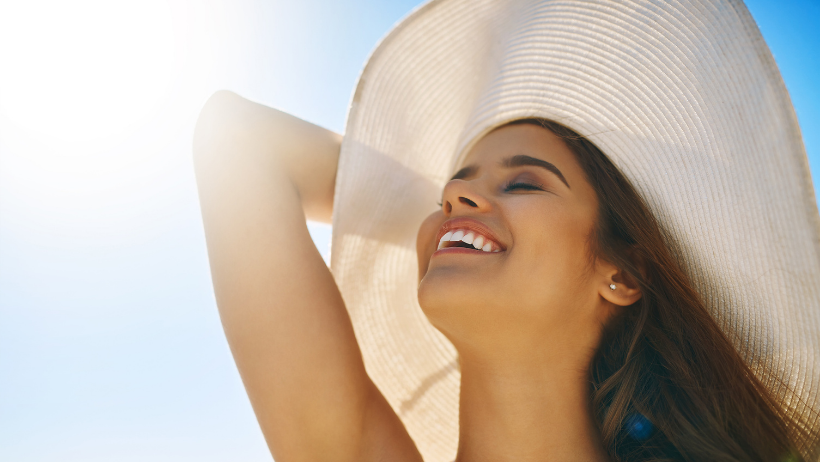 Summer is finally here!
It's time to put away your winter wardrobe and replace it with tank tops, sundresses and shorts.  
You probably want to look your best in a bathing suit, but you may not know how to prepare your skin for summer.  
If you don't take steps to protect your skin from the sun's rays, you're setting yourself up for problems like wrinkles and dark spots later in life.
Fortunately, there are a number of steps you can take to make sure your skin is healthy, smooth and looking great as the temperatures rise.
So if you don't already have your summer routine in place, here are five ways to get your skin ready for summer. And if you already have one, these tips will help you make it even better!
From exfoliation to protection, here are five must-dos to get fabulous skin all summer long.
1. Exfoliate your skin!
Exfoliation removes dead skin cells, which can make your skin look dull and lifeless.
In the summer, sweat and sun damage your skin in particular, so it's important to exfoliate your skin at least once a week.
There are two types of exfoliation: chemical exfoliation, also known as peeling (with products such as glycolic or salicylic acid) and mechanical exfoliation, the scrub. 
The professional quality products in our peeling line are designed to give you smooth, radiant skin and prevent the risks associated with sun exposure.
After exfoliation, don't hesitate to use a post-peel mask to help your skin recover!
2. Moisturize your skin!
In summer, dry skin problems are very common. This is because we tend to wear less clothing in the summer, which makes our skin susceptible to chafing and dryness.
Proper hydration is the key to soft, supple skin, especially during the summer months. To keep your face hydrated and fresh all season long, don't hesitate to use moisturizers.
You can also use a soothing mask at least once a week. Your pores will thank you for it!
3. Don't forget your sunscreen!
Sunscreen is essential to prevent sunburn and premature aging of your skin.
It is estimated that 80% of wrinkles are caused by cumulative UV damage over time. The average sun protection factor (SPF) recommended by dermatologists is 30, but if you can find a sunscreen with a higher SPF, use it!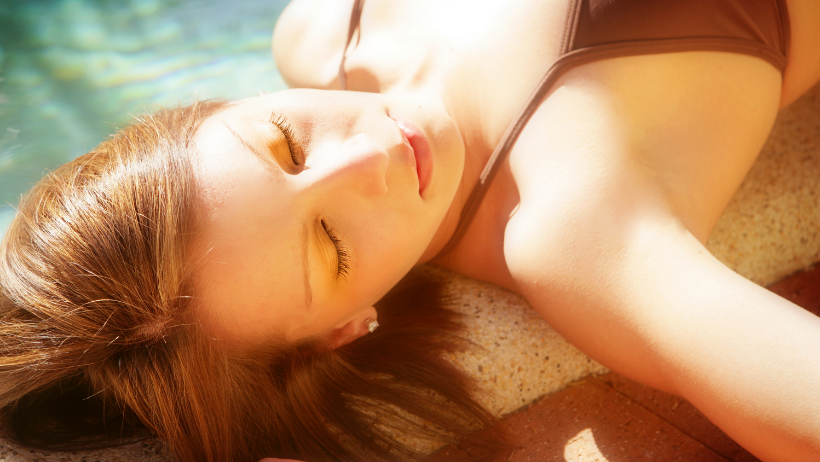 4. Drink water!
Start now to make sure you're drinking enough water every day, which is not only good for your skin but also for your overall health.
It can be easy to forget how essential water is when you're busy or stressed, so try setting a reminder on your phone and filling a few bottles throughout the day.
You can also add lemon juice, cucumber slices or fresh herbs like mint and rosemary to your water bottle. They will give it a unique flavor that will drive you to consume enough.
5. Gradually expose yourself to the sun!
Our skin cells have a memory. This means that when we tan, our skin cells are used to a certain amount of UV exposure and are trained to deal with it.
 If you suddenly expose your skin to UV rays after not being in the sun, it can overcompensate by producing too much melanin. The result? You end up with a sunburn!
If you slowly increase your UV exposure throughout the year, your body will have time to adapt and eventually produce less melanin, allowing you to stay out longer without burning and get a nice tan.