LESTHETIC PARIS ANTI-AGE FACE MASK BIO CEllUlOSE
Apple stem cells combined with blueberry extract protects the longevity of the skin's stem cells. It delays aging by preserving youth and vitality.
The apple stem cells increase the vitality and longevity of the epidermal cells. The anti-wrinkle effect was analysed in a clinical study of 20 people aged 37 to 64. A mask was applied every 3 days for 28 days to an area including crow's feet. The results showed a clear and significant reduction in wrinkles in all of these people.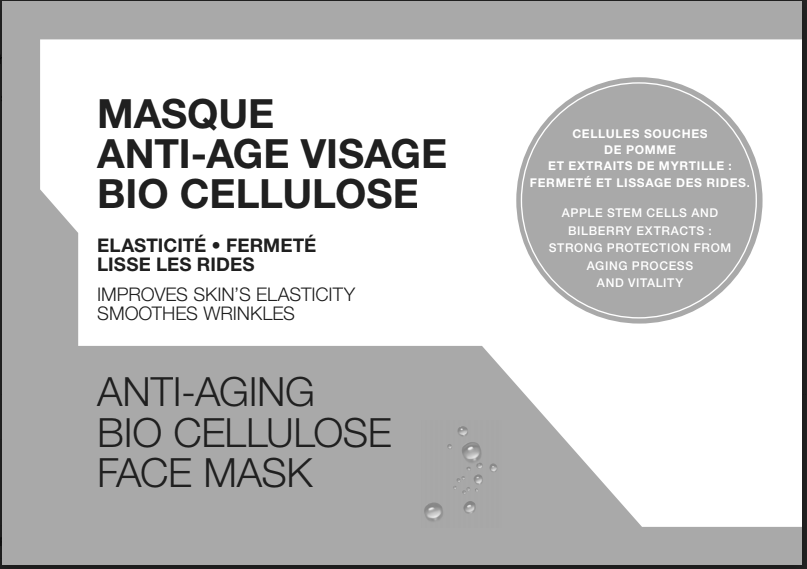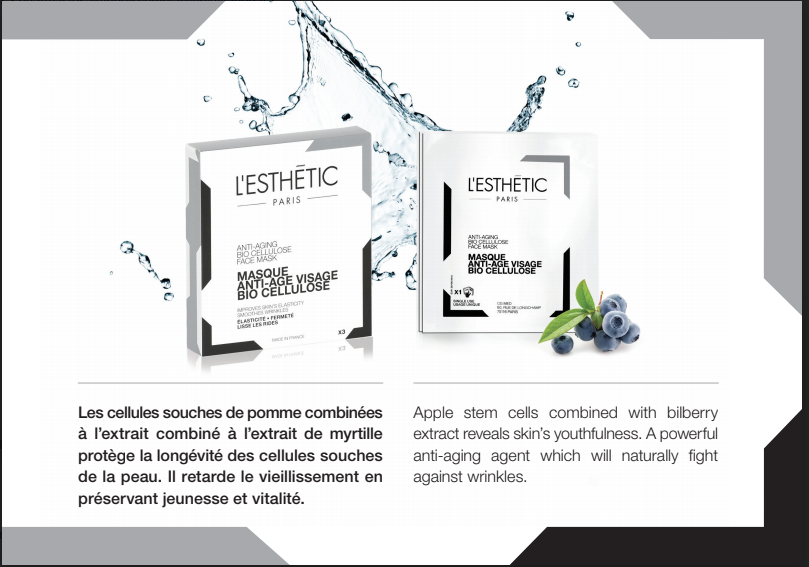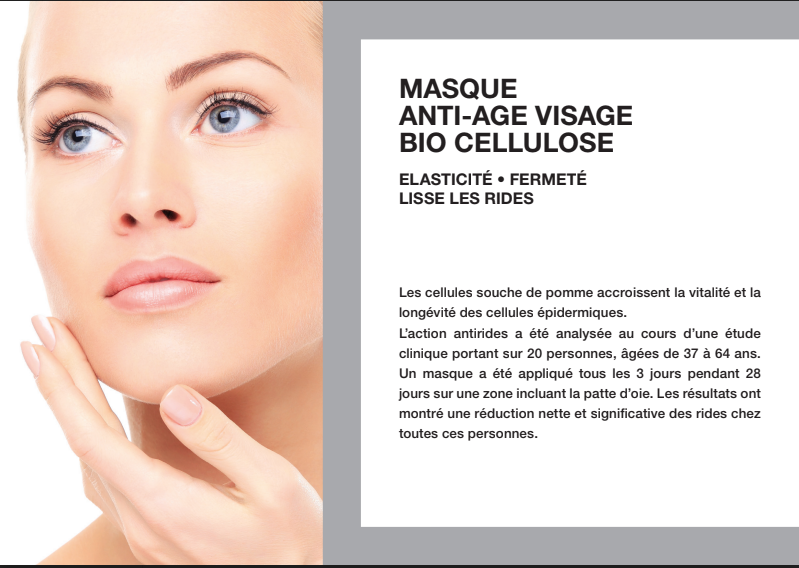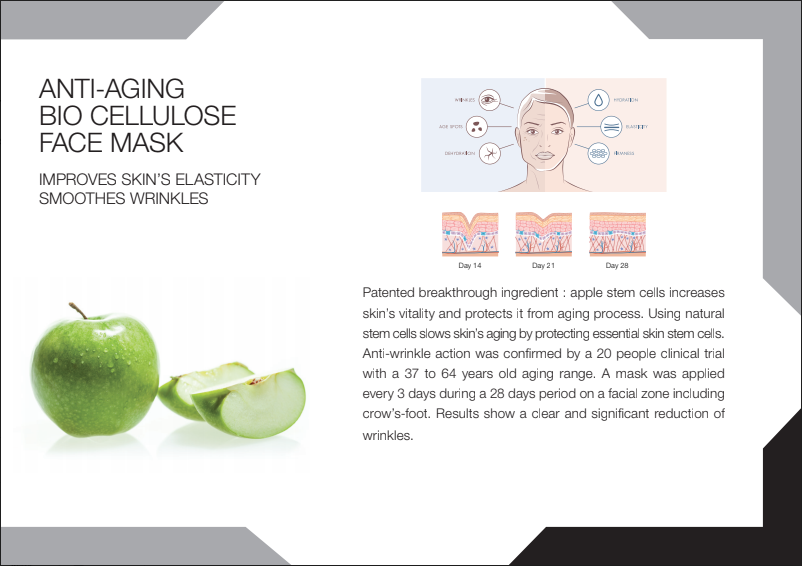 Customers who bought this product also bought: