HAIR REVITALIZER MESO 5x5ml - L'ESTHETIC Paris
Description
- Thanks to its innovative formula, a mixture of calcium pantothenate and pyridoxine, hair vitality and growth are stimulated.
- Biotin promotes cell growth and combats both hair loss and greying.
- 96% regrowth in treated areas.
- ESTHETIC MESO uses ingredients of the highest quality.
- Vitamins, natural extracts, essential elements, organic silicon and pure hyaluronic acid are all part of our formulation
Warning! This product is intended for use by qualified medical personnel only.
Properties
Fights hair loss, repairs keratin
Regenerates the hair
Protects the scalp
Strengthens the hair
Composition
Calcium Pantothenate
Zinc gluconate
Biotin
Pyridoxine
Cysteine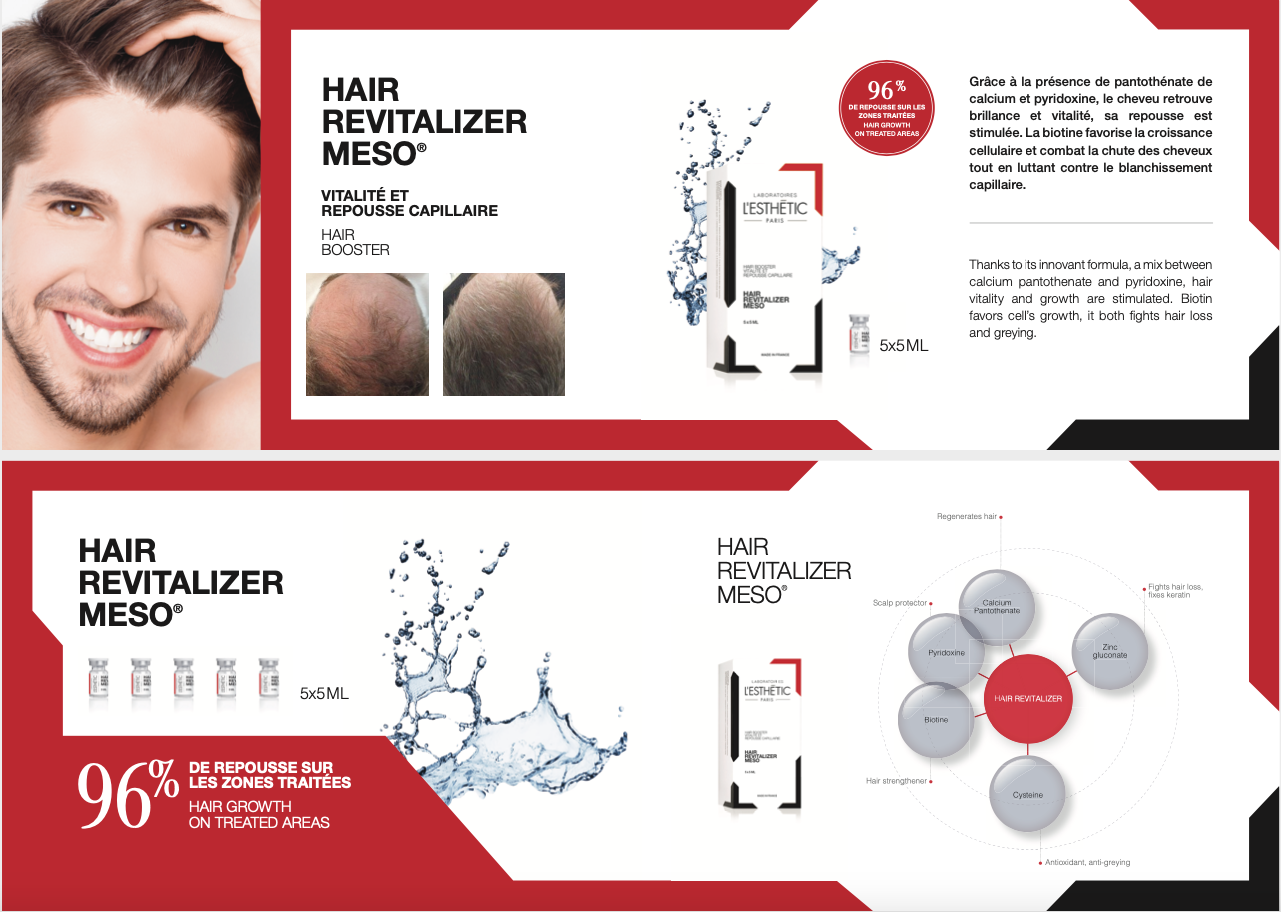 Customers who bought this product also bought: