Lips plus 20 mg - VIVACY Paris
Description
- Stylage Lips Plus is an injectable dermal filler based on cross-linked hyaluronic acid naturally resorbable by the body, containing an antioxidant (mannitol) and 3 mg of lidocaine hydrochloride.
Indications
- Stylage Lips Plus should be injected into and/or around the mucous membrane of the lips, where it will add volume to reshape and/or fill the injection area.
- It then resorbs over time.
- The duration of the product depends on the patient's skin type and the depth of the injection.
- With regular touch-up sessions, it will be possible to make the desired correction more durable.
Composition
Cross-linked hyaluronic acid (BDDE) 20 mg
Lidocaine hydrochloride 3 mg
Phosphate and mannitol buffer - ph 7.2 - q.s.p 1 g
1 ml pre-filled syringe
Contraindication
- Stylage Lips Plus should not be used :
In combination with a peel, laser treatment or dermabrasion. The practitioner must decide how long to wait after these treatments before injecting
In patients with a tendency to form hypertrophic scars
In patients with a known hypersensitivity to any of the ingredients
In pregnant or breastfeeding women or children
In or near areas with inflammatory or infectious skin problems (acne, herpes, etc)
In patients with a known hypersensitivity to local anaesthetics of the amide type
In patients with porphyria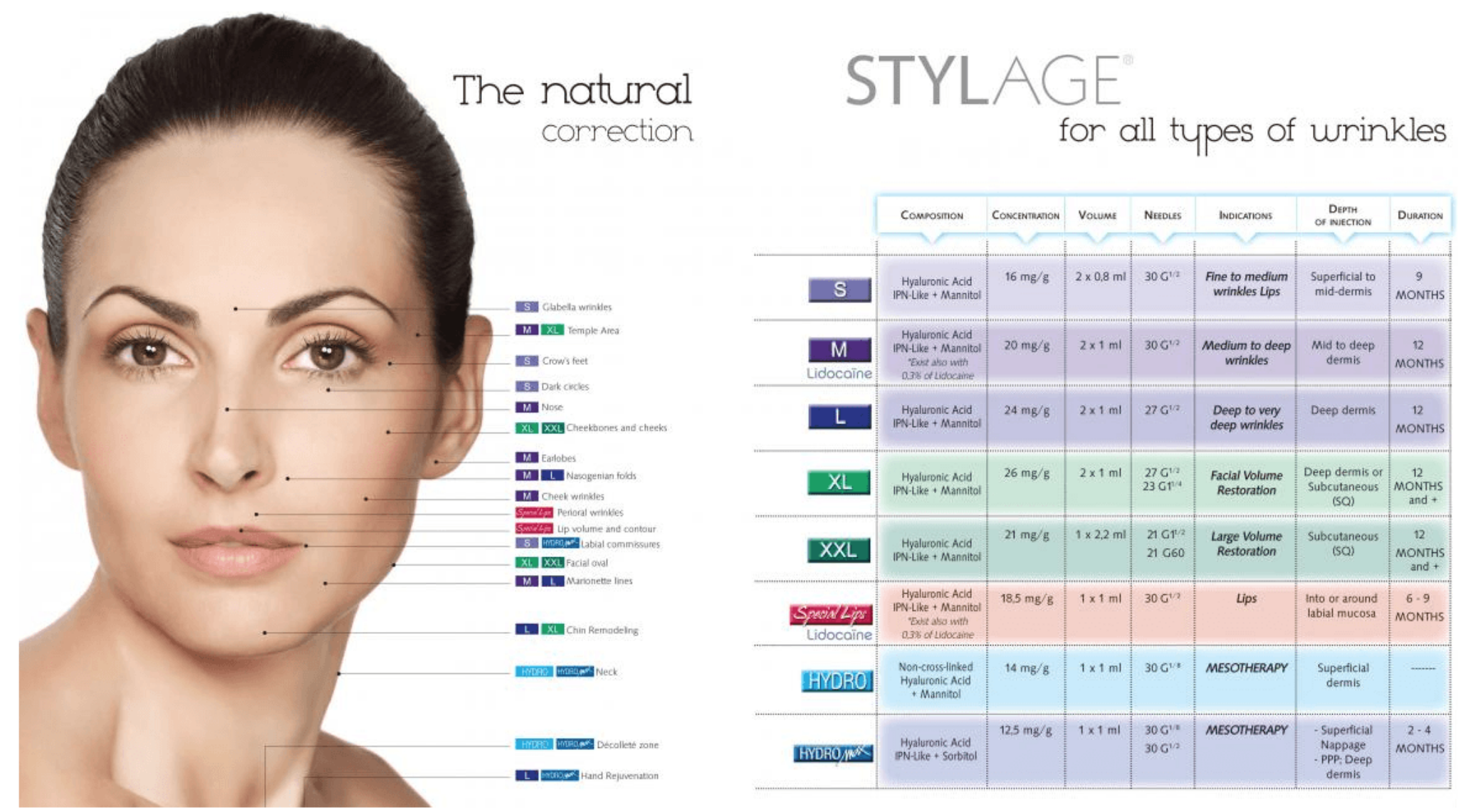 Reviews about this product

Show attestation
Product that is easily injected and spreads well. Limits unsightly balls. Holds well in the lips. Perfect as the whole range at Stylage (Translated review)
Customers who bought this product also bought: