Soothing mask bIo cellulose
Hyaluronic acid combined with aloe vera soothes the skin after beauty care or sun exposure. It deeply moisturizes all skin types.
Aloe vera moisturizes and nourishes the skin by eliminating dead cells. The presence of collagen helps restructure the tissues and fight against skin aging. Fucogel® is a polysaccharide that captures water molecules and forms a protective biofilm on the epidermis.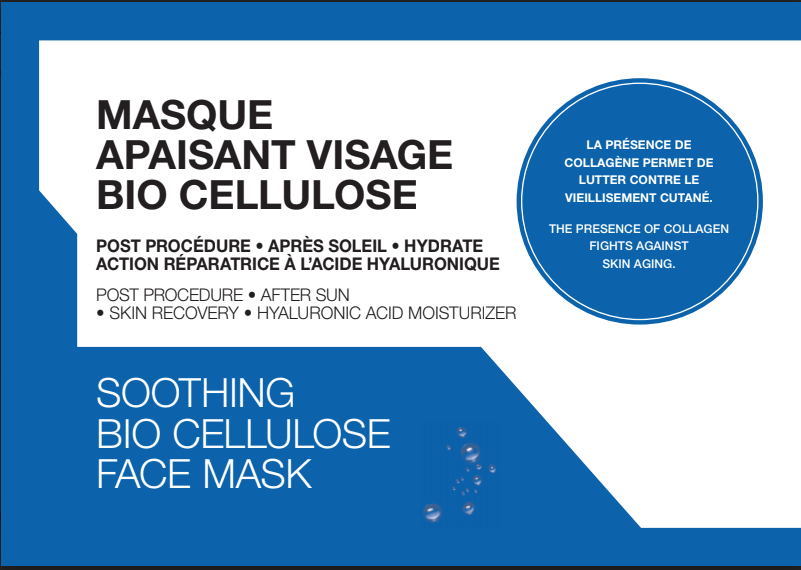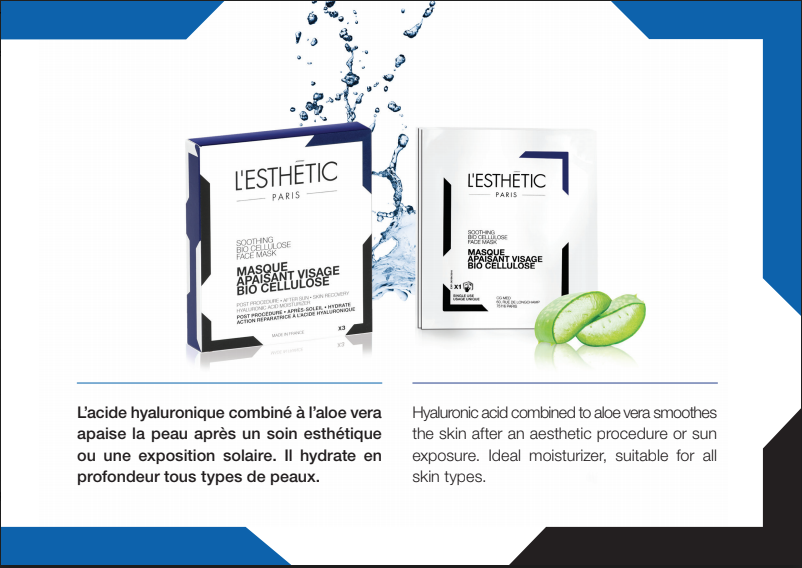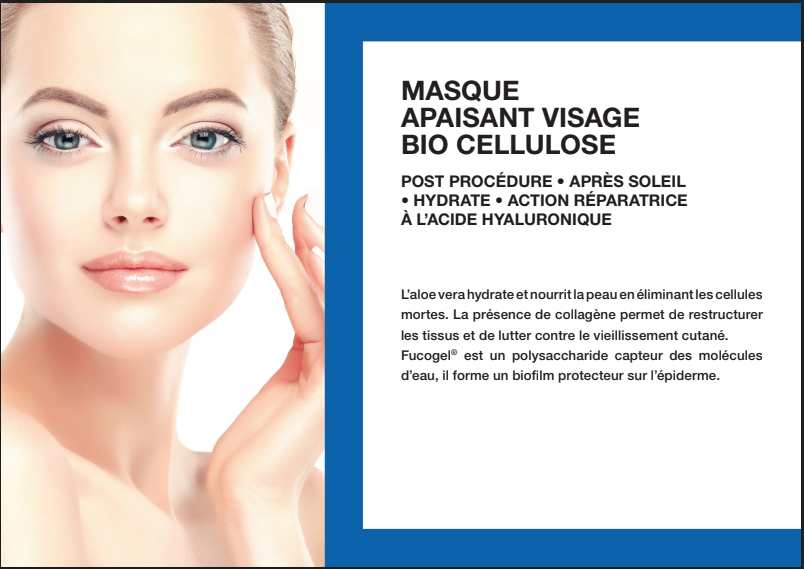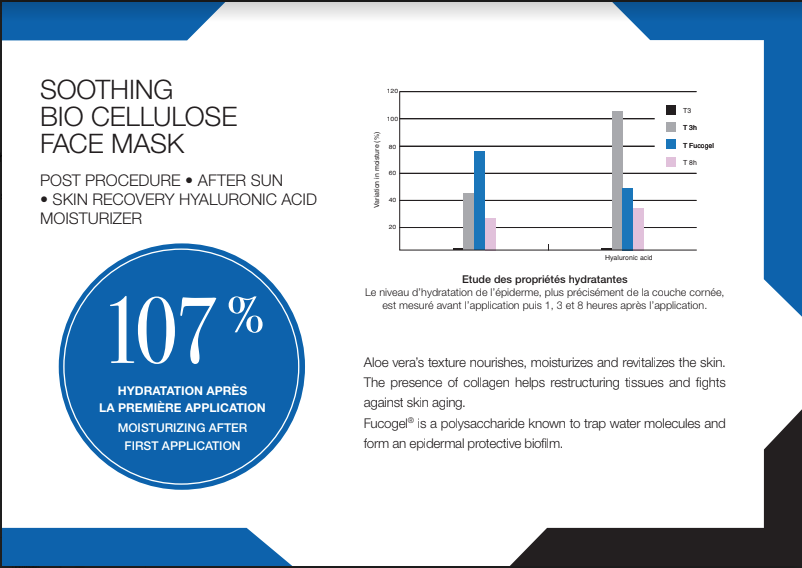 Customers who bought this product also bought:
Product added to wishlist
Cookie Settings