Lightening DEPIGMENT Peel 50ml - L'Esthetic Paris
Description
The smallest and most effective of the alpha hydroxy acids.
Derived from sugar cane. Exfoliates the epidermis, promotes epidermolysis, disperses the basal layer of melanin and melanin and stimulates new skin growth.
Reduces the amount of sebum on the skin surface
Property
Alpha-hydroxy acid derived from bitter almonds.
Has depigmenting properties, inhibits melanin synthesis, exfoliates and rejuvenates the skin.
Exfoliates and rejuvenates the skin.
The smallest and most effective of the alpha hydroxy acids.
Derived from sugar cane. Exfoliates the epidermis, promotes epidermolysis, disperses the basal layer of melanin and stimulates new skin growth.
Reduces the amount of oil on the surface of the skin.
Bleaching agent. Inhibits tyrosinase activity, prevents melanin formation.
Components
GLYCOLIC ACID 25
MANDELIC ACID 5%, KOJIC ACID 4%
KOJIC ACID 4%
Dosage
It is essential to apply a Neutralizer directly after the peel, to stop its effect and avoid serious burns
WARNING: This product is for professionals only!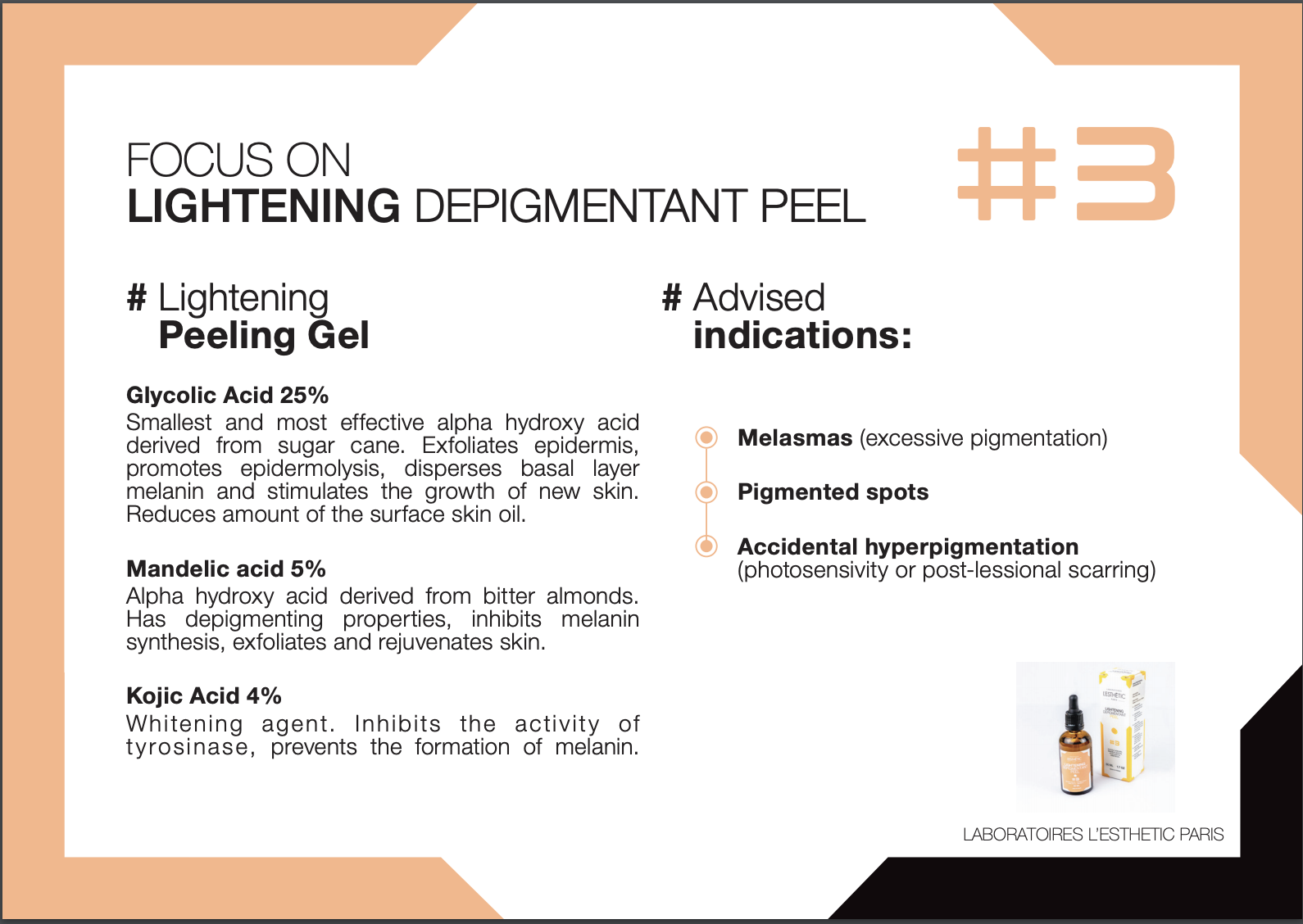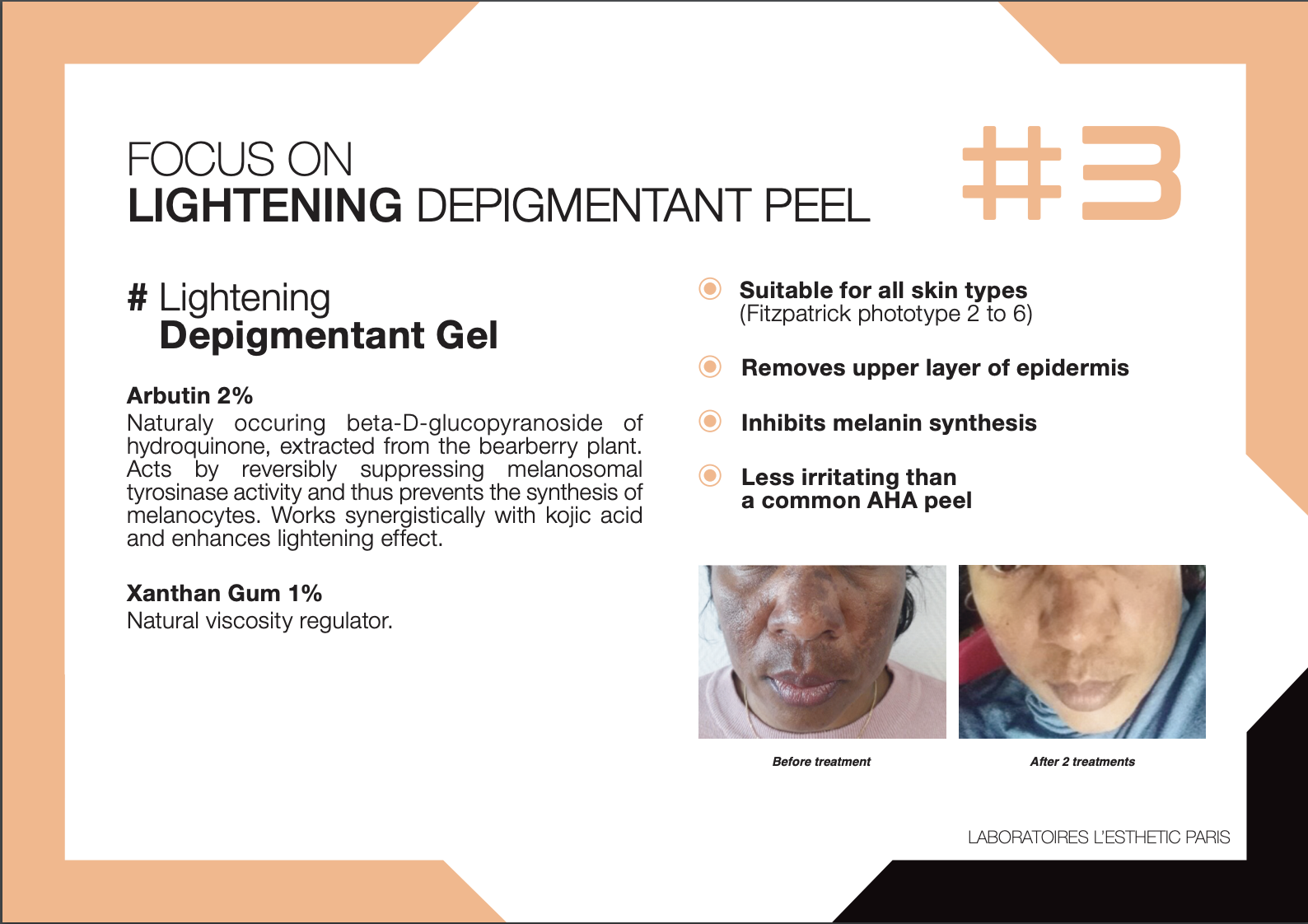 Reviews about this product

Show attestation
Bueno (Translated review)
Customers who bought this product also bought: