WHAT IS PROFHILO?
Profhilo is the first stabilized injectable product without BDDE based on hyaluronic acid (HA) for the treatment of skin laxity.
It is used to obtain a tensor effect and a remodeling of the tissues, without volume effect
With one of the highest concentrations of HA on the market (64mg / 2ml), it not only stimulates and moisturizes the skin, but also reshapes aging and sagging tissue.
Profhilo provides excellent results as a stand-alone treatment or in combination with other aesthetic treatments currently available.
BAP TECHNIQUE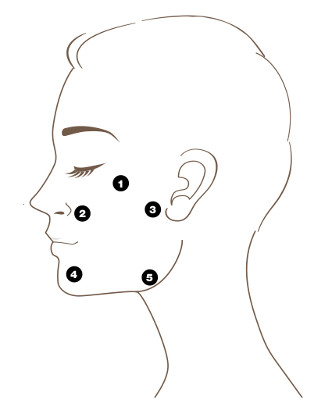 To maximize diffusion in the malar and sub-malar areas:
- BAPs have been specifically chosen in the anatomically respective areas.
- The phenomenon of dilution of the product itself
- 5 injections per side
- Reduced pain (slow injection)
- Reduced possibility of bruises or hematomas
- Reduction of the number of treatment sessions
- Better patient compliance
HOW DOES PROFHILO® WORK?
As a stabilized product, Profhilo® remains in the skin for approximately 28 days. During this period, the stimulation of 4 different types of collagen and elastin takes place through the slow release of HA.
This stimulation leads to a significant improvement of the tissue. Therefore, we cannot say that Profhilo® is a skin booster because it also has a significant tightening/lifting effect on the tissues.
UNIQUE PRODUCT
Profhilo has many features that make it unique from anything else available on the market today. It does not contain BDDE. It is thermally cross-linked and generates stabilized hybrid cooperative complexes of H-HA and L-HA. Despite its high HA content, it has a low inflammatory profile, associated with pro-healing properties confirmed by clinical studies. To fully understand this new concept of anti-aging medicine, we must first look at the technology.
HOW IS PROFHILO STABILIZED?
Profhilo is developed using a patented technology that produces cooperative hybrid complexes between high molecular weight HA and low molecular weight HA, without the use of cross-linking chemicals. These complexes increase the stability of HA to enzymatic and mechanical degradation.
Profhilo is not a dermal filler or a biorevitalizer - Profhilo has opened a new category of injectable - bioremodeling.
Thermal cross-linking changes the character and behavior of HA, resulting in the formation of cooperative hybrid complexes that modulate tissue. This is also the explanation for the different biological behavior compared to H-HA and L-HA alone. One of the main advantages is longevity. The cooperative hybrid complexes have been shown to be very stable to digestion by natural hyaluronidase (BTH) compared to H-HA, which is widely used in biorevitalization products, or L-HA alone, resulting in the long-lasting release and dual action of both HA components. This dual action is ideal for remodeling skin laxity.
ADVANTAGES
In Profhilo, L-HA is released slowly from the HA hybrid complexes and therefore does not trigger the first inflammatory cytokines, making it very biocompatible. It also increases patient comfort during and after treatment and moisturizes the skin, especially the epidermis - the Hydro effect.
The H-HA in Profhilo provides a stable HA architecture in the dermis. This gives a volumetric effect - the Lift effect.
Another advantage of the stable cooperative hybrid complex over H-HA and L-HA is the increased expression levels of type I and type III collagen in fibroblasts and type IV and VII collagen in keratinocytes.
This results in an improvement in the quality and hydration of the skin, both in the dermis and the epidermis. There is also an increase in the production of endogenous HA and elastin, which gives the skin a more youthful appearance.
THE HIGHEST CONCENTRATION ON THE MARKET
Profhilo contains 32 mg of low molecular weight HA (80-100Kda) and 32 mg of high molecular weight HA (1100-1400Kda). This results in one of the highest concentrations of HA on the market, 64 mg HA in a 2 ml pre-filled syringe. It is remarkable that this product can still be extruded with a 29g needle.
EXPERT OPINION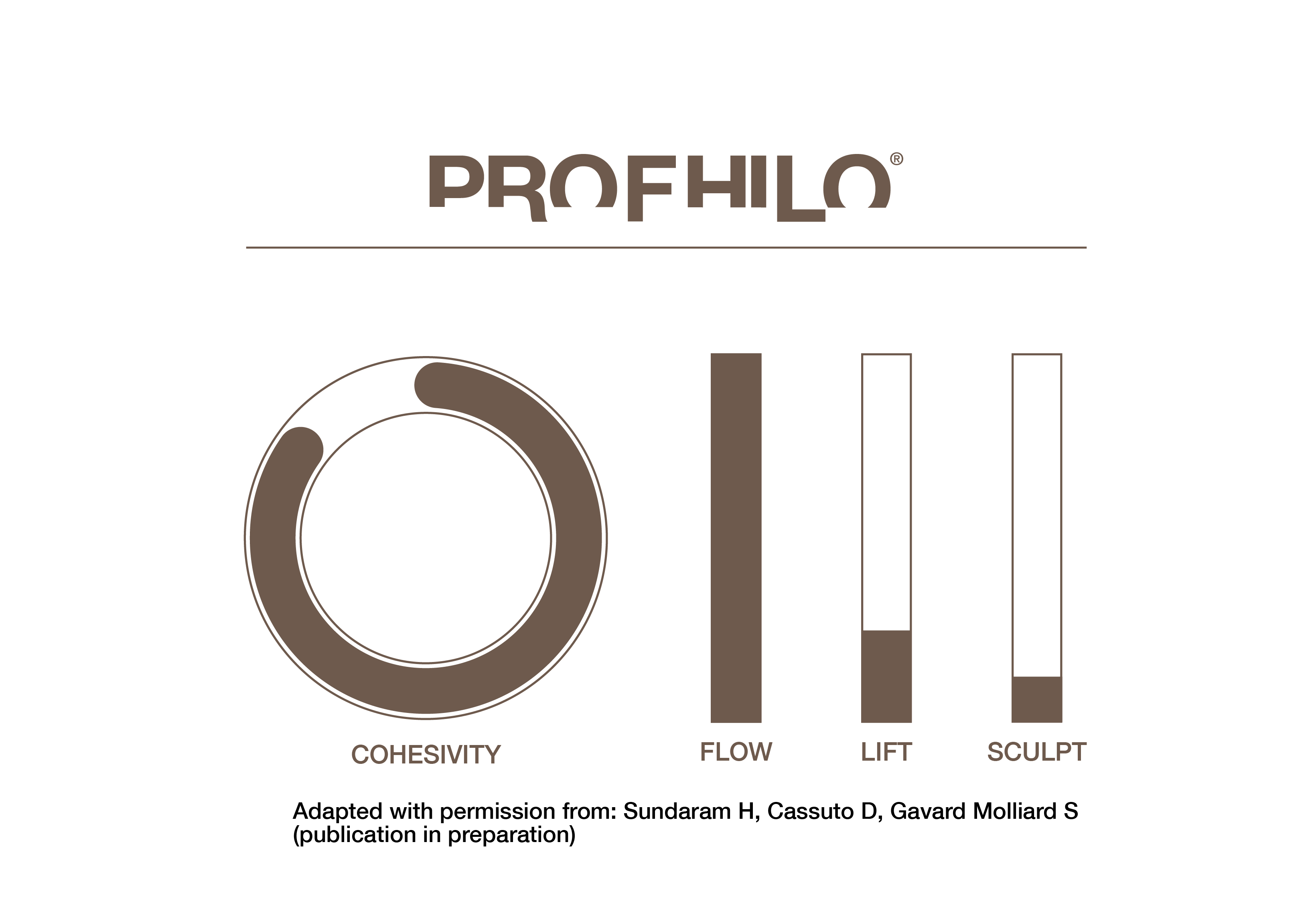 Dr. Emma Ravichandran says, "Anyone with signs of aging skin who can benefit from dermal filler treatment can also benefit from treatment with Profhilo. Once injected, the product immediately begins to spread due to the high concentration of HA and its cohesive nature. The BAP technique is an extremely effective and simple technique to use for injectors who are not comfortable using cannulas."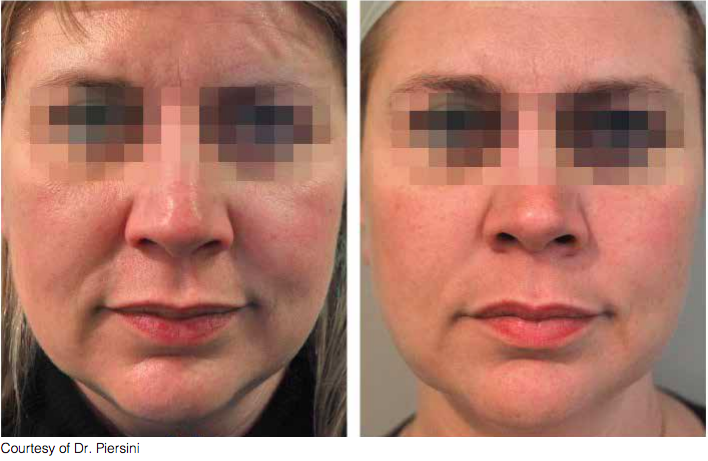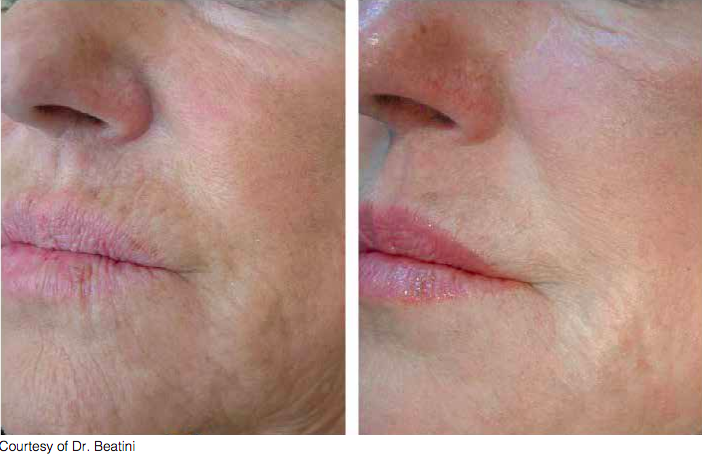 Reviews about this product

Show attestation
I really like profhilo because, even 1 day after injecting it, NO ONE can tell I've done anything to my face. It just enhances your overall facial appearance with a bit of a glow, it does something, barely, that I really like!

Perfect (Translated review)

It depends on the age and the consistency of the skin super filler (Translated review)

I've been using it for a couple of years now and I'm delighted. (Translated review)

Great products (Translated review)

As a aesthetic nurse I have used this product numerous times with excellent results for many clients
Customers who bought this product also bought:
Product added to compare.
Cookie Settings