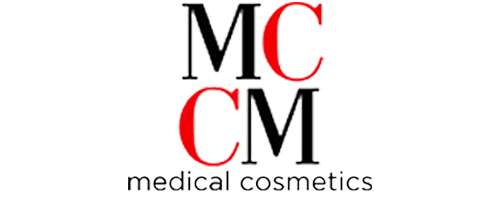 SILICIUM ORGANIQUE 20x5ml - MCCM
Organic Silicon 20x5ml
Stimulates the synthesis of skin support fibers, such as collagen and elastin, bringing firmness and tone to the tissues

Regulates and normalizes cell metabolism and reduces the proliferation of fibroblasts.

Indicated to help fight against aging, cellulite and flaccidity.

It is an excellent regenerator and moisturizer.
ORGANIC SILICON - MCCM
Presentation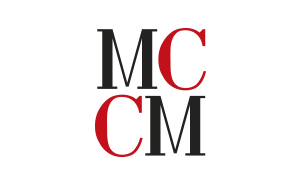 The Mesosystem laboratory was created in 2007.
It is a laboratory that creates only high performance medical cosmetics, extremely committed to innovation using state-of-the-art facilities.
MCCM is present in more than 51 countries around the world.
20x5ml
Box of 20 ampoules of 5 ml
Composition
Methylsilanol Mannuronate.
What is Methylsilanol Mannuronate or Methylsilanol Mannuronate?

Methylsilanol mannuronate is a silicone-based product. Methylsilanol can be called organic silanol, which reacts with mannuronic acid. Mannuronic acid is naturally found on the cell wall of algae.

The structure of methylsilanol mannuronate has benefits for both silicon and mannuronic acid. Silicon can be considered essential for maintaining collagen and elastin proteins in the skin in an unaltered state, otherwise it can react with glucose in the body to form another ineffective variant through a process called (AGEs - Advanced glycation end products).

Thus, the availability of this skin protein in natural form can help the skin to improve. It also protects the skin from free radicals that are formed as a result of encountering environmental pollutants. This free radical can again convert necessary skin proteins and other important metabolites into inactive or harmful metabolites, so that the expression of skin cells can be altered and, as a result, fine lines, wrinkles and brown spots can start to appear prematurely.

Thus, the anti-aging formulation prevents any underlying cause and helps the skin to improve. It can also help the skin form superior collagen, a skin protein. It also has anti-inflammatory properties. Thus, irritated or sensitive skin can be treated very well with this ingredient.

It also helps the skin to fight cellulite. It is non-allergenic and non-reactive. Therefore, it can be used in anti-aging and stretch mark creams, baby care products, pre- and post-tsunami care products, aftershave, depilatories and sensitive skin care products.
Main Properties and Functions

Anti-oxidant, lipolytic, regenerating.

Targeted areas and Indications
Recommended for all skin types
neck

neckline

back of the hands

arms

legs

Multiple benefits
Stimulate collagen production

Strong regenerative properties

Application Protocol

Apply the contents of the ampoule to the area to be treated by means of a massage with circulatory movements
, or incorporate the ampoule into a cream base to improve its application
Put the content of the ampoule in a gel prepared to be used in "mesotherapy without needles"
or "virtual mesotherapy" or to enhance the results obtained with electrotherapy techniques
such as ultrasound, ionization, diatherapy or other types of
medical devices used in beauty care.
The treatment must be carried out by a licensed professional who will recommend the best technique for injecting the product, and before starting the treatment, he/she should check the patient's history to avoid possible side effects.
Customers who bought this product also bought:
Product added to wishlist
Cookie Settings