Red Peel 5 - MCCM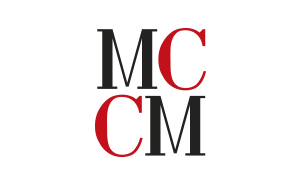 Description
- Red Peel 5 with 50% trichloroacetic acid, has a keratolytic effect, allowing the removal of the upper layers of the epidermis.
- It promotes a lifting effect by increasing the production of collagen and elastin, giving the skin a healthier and brighter appearance.
- Anti-ageing treatments and withered skin
- 50 ml bottle
- Peel 5. pH 1.0 - Depth: Deep
Property
Trichloroacetic acid: depending on its concentration, it induces a peeling either superficial (up to 35%), or medium (35 to 50%), or deep (50 to 70%), with a low toxicity.
It is mainly used for ageing skin due to the sun, actinic keratoses and progressive acne
Results
Renewal of the skin
Lifting effect
Minimizes open pores
Brightness of the skin
Reduces fine lines and wrinkles
Reduces hyperpigmentation
Composition
Aqua (water)
Tartaric acid
Phenoxyethanol
Ethylhexylglycerin
Application protocol
Cleanse and tone the skin with MCCM Cleansing Milk and MCCM Toner.
Apply the MCCM pre-treatment solution with a gauze to degrease the skin.
Apply the chosen peel, maximum exposure time: 1-5 minutes.
Neutralize the skin with the MCCM neutralizer, leave for a few minutes and remove with cold water.
Apply a layer of the selected MCCM Moisturizing/Nourishing Cream and apply over the selected MCCM Face Mask (if treating the face area) and leave on for at least 10 minutes.
Remove the MCCM mask and finally apply the MCCM spf 50+ to the skin.
Customers who bought this product also bought: