JUVEDERM VOLUMA with Lidocaine (2x1ml) - Allergan Laboratories
Description
JUVEDERM VOLUMA, the newest product in the JUVÉDERM family, is a hyaluronic acid (HA) facial filler. The first of its kind, it is specifically designed to restore volume loss in the mid-face related to aging, particularly in the cheeks, cheekbones and around the chin.
This product is very effective in the treatment of various wrinkles and imperfections of the face, and represents a good alternative to surgery
Juvéderm Voluma with Lidocaine is manufactured in Haute Savoie
The formulation of Juvéderm Voluma allows a soft consistency and a comfortable treatment
Juvéderm Voluma uses the patented VYCROSS® technology, which allows for cheek enhancement, cheekbone contouring and a lifting effect without surgery
Characteristics
- Juvéderm Voluma gel restores volume to the areas where it is injected (5/5 volumizing capacity)
- Restores volume and enhances cheeks to rejuvenate appearance
- Redesigns cheekbones
- Refines the curves of the cheeks
- Restores volume to the temples
Because JUVEDERM VOLUMA uses hyaluronic acid, a naturally occurring sugar in the skin's layers, it instantly restores dermal volume in the cheeks and redefines the contour of the chin.
JUVÉDERM VOLUMA also combines with collagen and elastin to improve the structure and elasticity of the skin and give it a smooth appearance.
Composition
Hyaluronic acid gel (20 mg/mL, 20% concentration)
0.3% Lidocaine
Contains:
2 syringes
4 needles 27G1/2 (CE0123)
Targeted areas
Juvéderm Voluma with Lidocaine is used to restore volume to the mid-face, in particular
- Chin
- Cheeks
- Cheekbones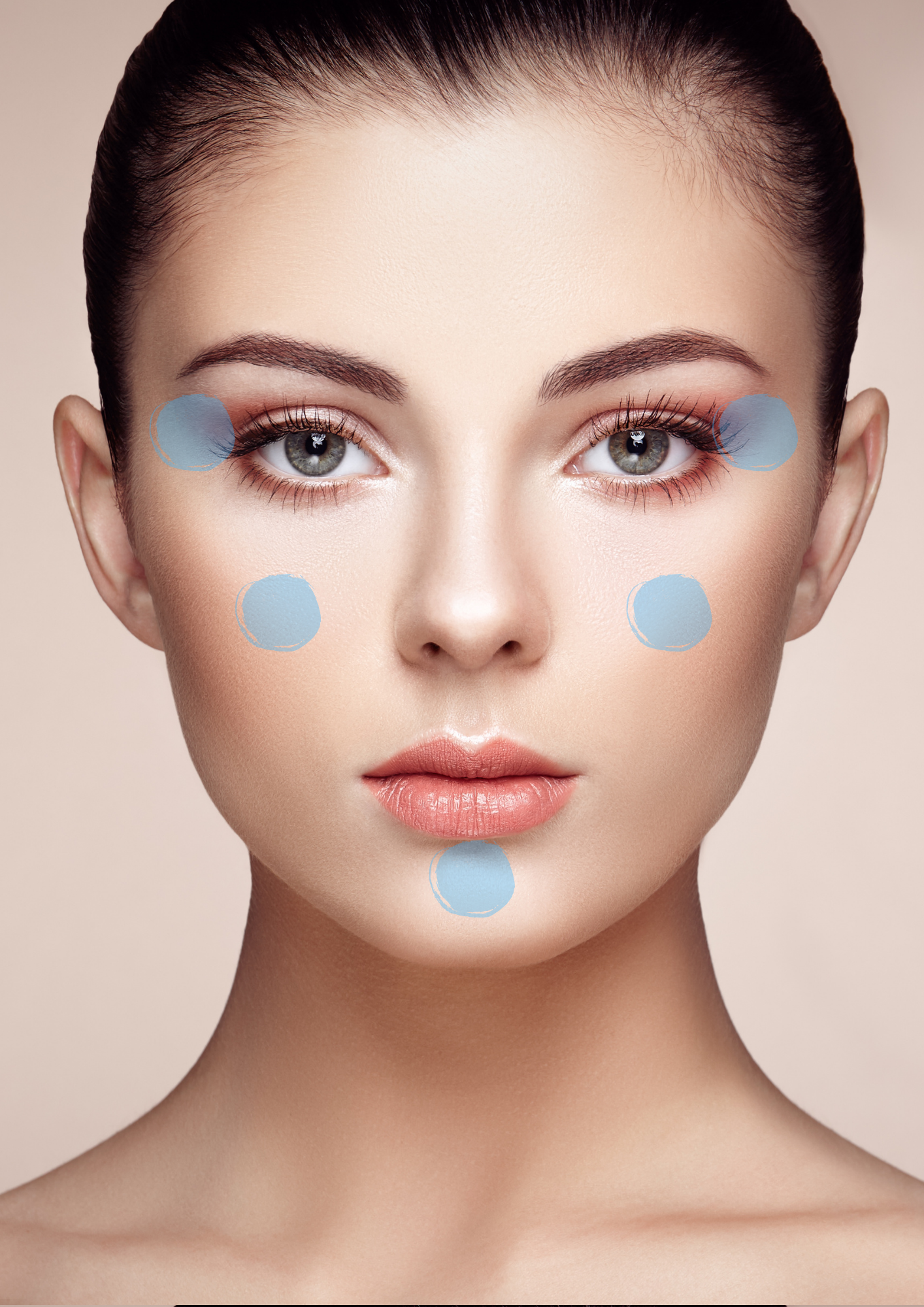 Application protocol
Caution! This procedure must be performed by a licensed professional
This product is a medical device that must be administered only by a professional authorized to inject hyaluronic acid-based filling products.
The injection can last less than 15 minutes
Injection technique
The injection is done with a fine needle in the upper dermis or in the deep dermis
A comfortable treatment
The fluidity of the gel and the presence of lidocaine ensure a particularly comfortable treatment for the patient
Duration of effectiveness
The results are instantaneous, natural-looking and can last up to 18 months
In addition, there is no recovery time, with most people returning to their normal activities immediately.
Contraindications
Not suitable for minors, pregnant or breastfeeding women and people with skin inflammation or allergic conditions
Do not apply to areas with infections or skin inflammation
Avoid areas already treated with a permanent filler
Do not use Juvederm after laser treatment, deep chemical peeling, dermabrasion or, in the case of superficial peeling, if there is a significant inflammatory reaction
Do not use in case of hyper sensitivity reaction to hyaluronic acid, medical history of autoimmune diseases and/or chronic streptococcal infections
Find out about other products in the juvederm range products here!
Allergan plc (NYSE: AGN)allergan plc, headquartered in Dublin, Ireland, is a bold global pharmaceutical leader. Allergan specializes in the development, manufacture and marketing of originator pharmaceuticals, medical devices, biologics, surgical products and regenerative medicine for patients worldwide.
Reviews about this product

Show attestation
Result is good, could last longer

Great product... Great service. Thank you.

Wonderful (Translated review)
Customers who bought this product also bought:
Product added to compare.
Cookie Settings