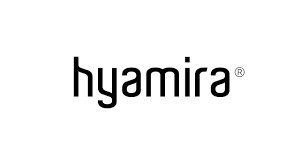 HYAMIRA FORTE 1ML
€58.68 Tax included
€59.70
-€1.02
Hyamira is a new range of sterile, viscoelastic hyaluronic acid designed to last longer than other dermal fillers
Hyamira Forte is used all over the face to treat medium to deep wrinkles, and to increase the volume of the cheekbones, chin, nose and lips
1 Syringe of 1 ml
Hyamira Forte - Apharm Laboratories
Description
Hyamira is a new series of sterile hyaluronic acid manufactured by the Italian laboratory Apharm. It is a viscoelastic and high quality product. Hyamira Filler has a longer duration of effectiveness than other dermal fillers
The cross-linked hyaluronic acid contained in Hyamira forte has a longer duration and a more stable effect than other hyaluronic acids which are slowly absorbed by the skin. Hyaluronic acid helps to retain water in the skin cells and maintain the skin's water balance
Hyamira Forte is used all over the face to treat medium to deep wrinkles, and to increase the volume of the cheeks, chin, nose and lips.
Hyamira Forte is a gentle alternative to cosmetic surgery. It is effective enough to visibly reduce wrinkles and fissures, yet it is more invasive than mesotherapy
Features
Hyamira Forte fights against the signs of aging by providing the skin with better hydration
The action of the gel is long-lasting and preventive, since the body takes 6 to 8 months to absorb the gel
The gel acts with a revitalizing effect to restore or redesign certain parts of the face
The combined action of hydration and filling reduces wrinkles caused by fatigue and age. The complexion is smoothed, dark circles disappear, and the skin tone is satin-like: an immediate result that delights patients, who are satisfied with their radiant and rested appearance.
The elasticity of skin tissue is maximized: an express rejuvenation treatment offered by the Italian laboratories Apharm.
Composition
Hyamira Forte contains 25 mg / ml of Hyaluronic Acid (25% concentration)
It is supplied with 2 needles 27G1/2 and a pre-filled syringe of 1ml
Targeted areas
The gel can be used on all areas of the face
In particular, Hyamira Forte is commonly used to :
- Correct the volume of the lips and nose
- Tighten or fill in the chin or cheekbones
- Filling in medium to severe wrinkles
Application protocol
Be careful! This procedure must be performed by a qualified professional
Injection technique
Hyamira can be applied with the HyaluroPen or by injection. Its application is very easy thanks to its 25% concentration in Hyaluronic Acid
Hyamira Forte is injected into the middle dermis to avoid hypercorrections
The needle is inserted by a linear retrograde technique, a meticulous surgical act facilitated by the support (included). The gel, deposited in the intradermal spaces, is homogeneously fixed and then assimilated by the tissues.
If necessary, the doctor can make corrections with both serial puncture and linear retrograde techniques, depending on his or her dexterity.
Contraindications
Not suitable for minors, pregnant or breastfeeding women and people with skin inflammation or allergic conditions
Customers who bought this product also bought:
Product added to wishlist
Cookie Settings