SLIM BODY MESO 5x5ml - L'ESTHETIC Paris
Description
- Developed by our slimming specialists, this caffeine-green tea treatment reduces cellulite, activates lipolysis and acts as an effective fat reducer.
- Our new formula with deoxycholic acid gives impressive results!
- ESTHETIC MESO uses ingredients of the highest quality. Vitamins, natural extracts, essential elements, organic silicon, pure hyaluronic acid are part of our formulation
- Recommended as a complement to the SLIM BODY treatment.
Properties
Lipolytic action
Purifies and eliminates fats
Regulates hydration
Components
Caffeine
Sodium
Green tea extracts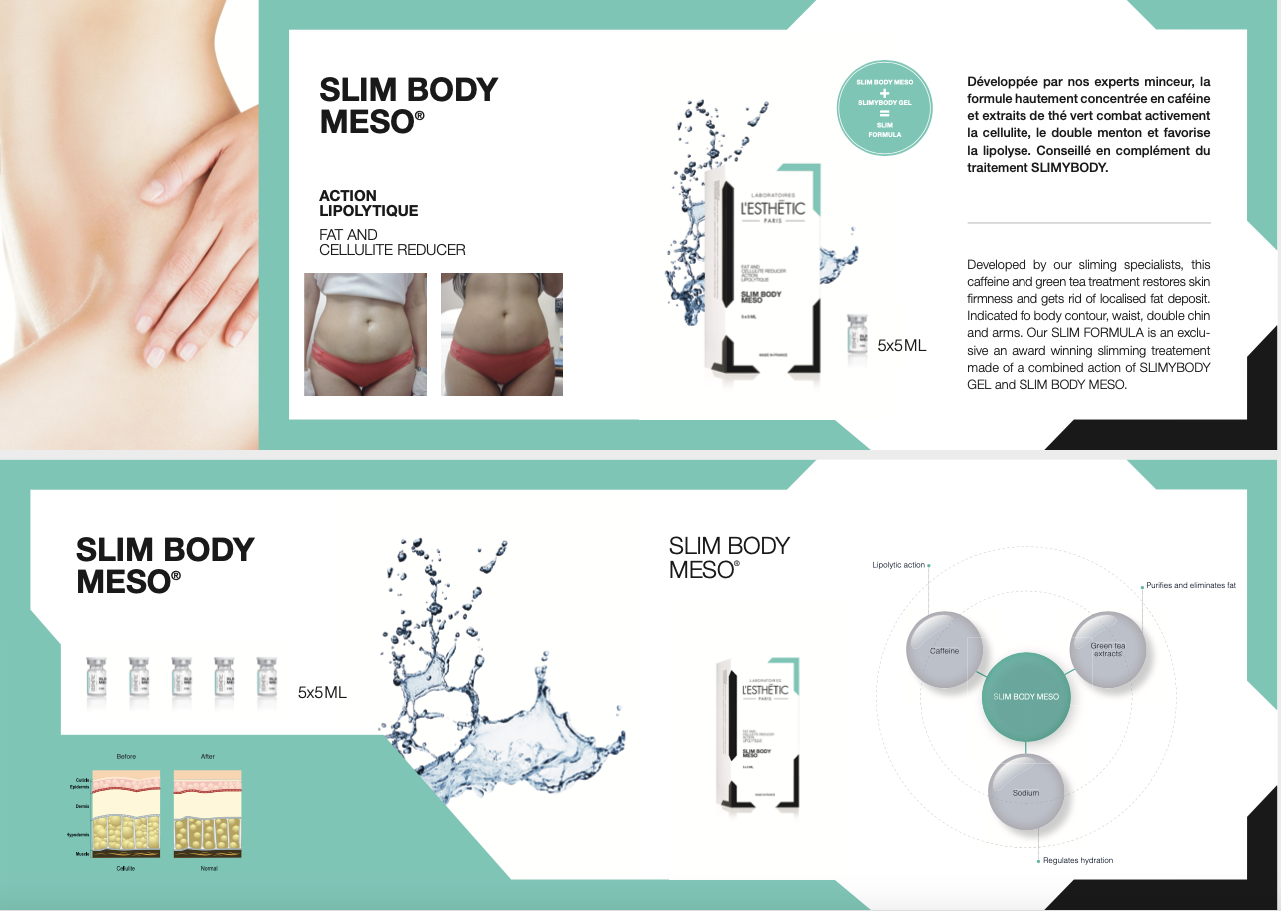 Customers who bought this product also bought: