V-Tightening Gel - MCCM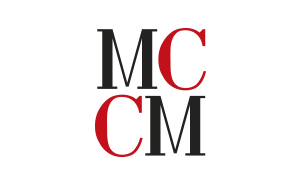 Description
- The V-Tightening Gel - MCCM 30ml is a care product that restores the elasticity of the internal muscle of the vaginal wall. It stimulates the renewal of collagen which will rejuvenate your vaginal walls.
- Indeed, thanks to the tightened elastin fibers and the lifted walls, your elasticity will be regenerated, so you will have an improved vaginal lubrication which will allow to stimulate your sexual pleasure.
- The V-Tightening - MCCM gel can be applied at home, and can be combined with a vaginal laser therapy.
Property
Glycerin:
Used in many pharmaceutical compositions, this active ingredient has various properties; it allows to hydrate. It has a primordial humectant role, it will make it possible to retain water lodged in your fabrics, to inhibit thus the insensible loss in water while improving the level of cutaneous hydration. Its hydration will act on the dryness and the dehydration of the weakened zones.
Glycerin also has repairing properties. Indicated to look after the atopic or rough skins, it improves at the same time the integrity of your cells and the synthesis of lipids. Consequently, it allows to activate the renewal process of the skin and the damaged zones.
It is also known for its protective virtues. V-Tightening gel - MCCM allows to repair since glycerin acts on the hydrolipidic film of the epidermis, which will create a protective agent against the external aggressions.
Known for its emollient properties, glycerin has a soothing, healing effect and will reduce irritation. Indeed, its action on the collagen will accelerate the repair of the wounds.
Sodium citrate :
Sodium salt of citric acid, this active ingredient is known for its PH regulating role.
Its properties also allow it to have an effect on the relief related to the discomfort of the infection of the urinary tract like the cystitis.
Phenoxyethanol:
This active ingredient is a preservative. Its action within the gel V-Tightening - MCCM will be to fight against the bacteria and the viruses.
It also allows to soothe infected wounds.
Protocol of application
To apply the V-Tightening Gel - MCCM, please follow these instructions:
Place a small amount of gel and using your index finger, gently massage onto the inner walls of your vagina.
This process should be applied once a day, every day.
You will discover a result 10 minutes after the 1st application.
Customers who bought this product also bought: